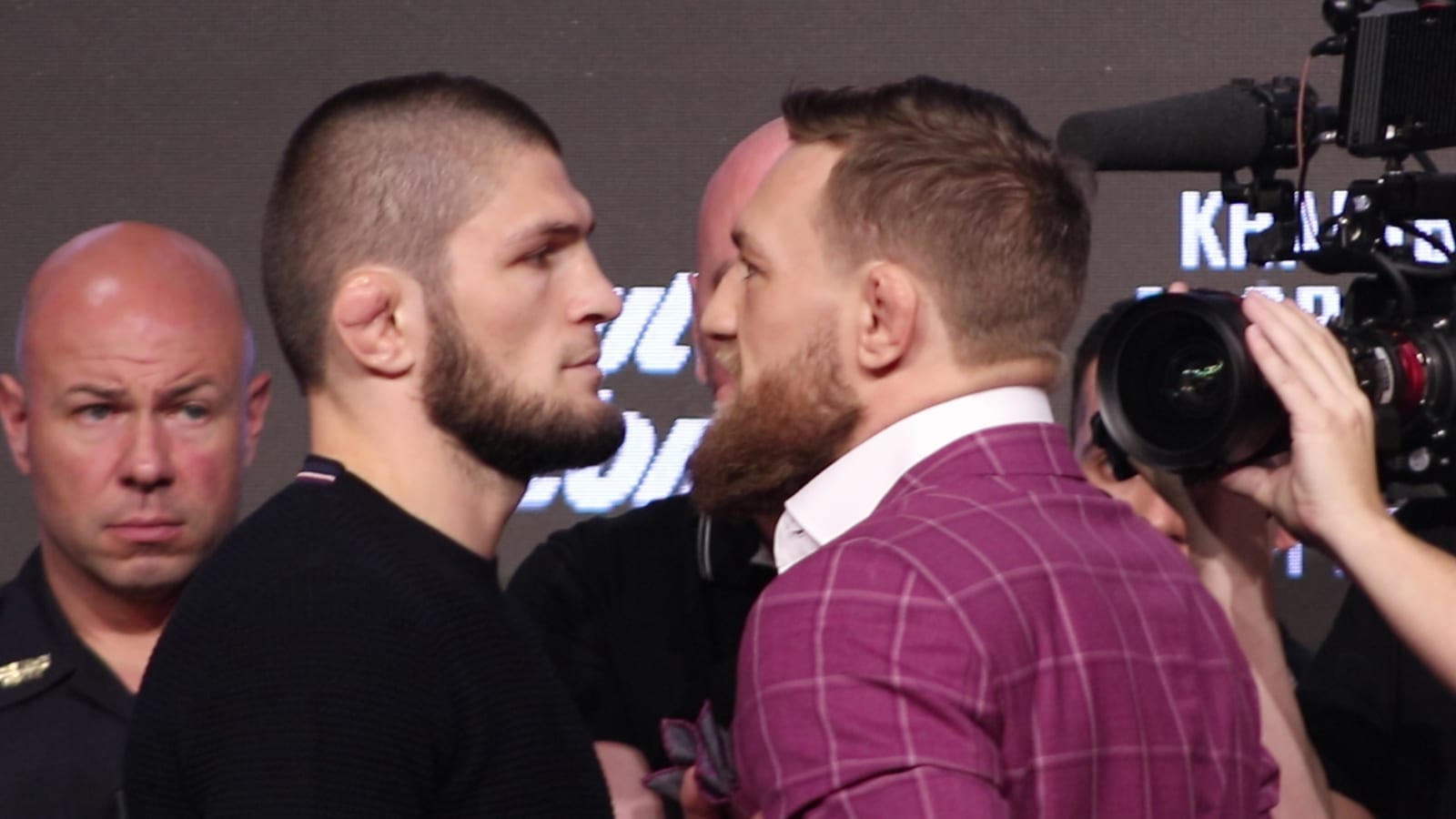 If Conor McGregor steps into the Octagon against Khabib Nurmagomedov again, coach John Kavanagh has no qualms in saying he believes there will be a different outcome than their first fight last year.
Currently, Nurmagomedov is scheduled to defend his world title against Dustin Poirier later this year, but already there is talk of whom the Russian will face after that contest. And while UFC president Dana White hasn't exactly made anything official, most can read between the lines to see it'll likely be Tony Ferguson or a rematch with McGregor.
Some would argue that it'd make more sense for the Irishman to accept a contest with a different opponent, shake some dust off after his lay off, and work his way towards a second fight. According to Kavanagh, McGregor's uniqueness means that wouldn't be necessary.
"I think for 99.9% of people it would be [beneficial to fight someone else first]," Kavanagh said. "But there is absolute confidence — I have in him, and he has in himself — so I don't think it's as important. It's a very unique person. A very unique character. Almost anybody else I'd say yeah, for Conor no. I was only recently watching the fight. I would be very confident in the rematch."
Immediately following McGregor's first fight with Nurmagomedov, he'd gone on social media to share his thought that he'd been too defensive in his preparation, perhaps inspired by his coaching team. While some felt that showed signs of friction between McGregor and Kavanagh, the Irishman's longtime partner is quick to admit he thinks his student was correct.
"I'd been watching Khabib for a long, long time," Kavanagh said. "It was kind of an obvious clash that was coming. I was trying to come up with ways of defending everything instead of trusting Conor's instincts and his ability to attack more. That would definitely be a change.
"It's funny, when I watch the fight back, I see a lot different. Some people describe it.. watch round three. There's a lot there that with small changes we could have big differences. Make mistakes, but don't repeat them. I believe the rematch would be very different.
–
Comments
comments