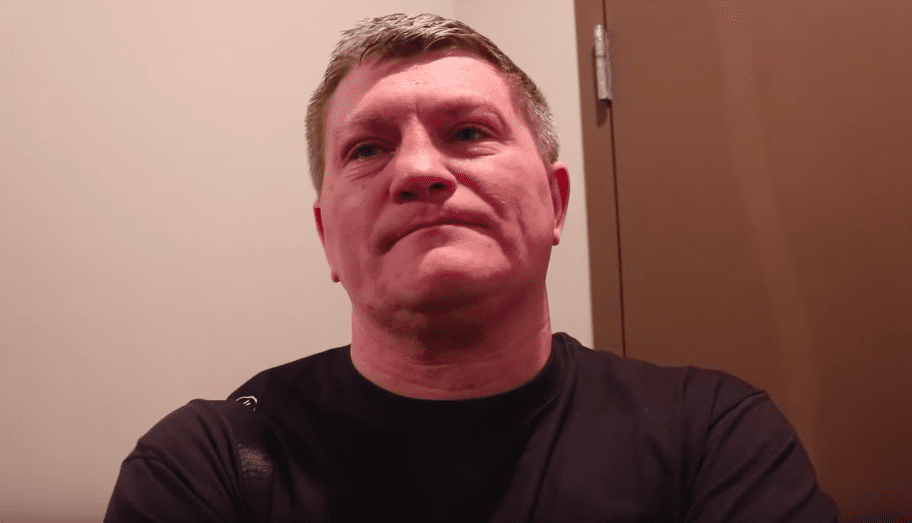 Ricky Hatton knows a thing or two about fighting Paulie Malignaggi.
Hatton, the multiple time light-welterweight and welterweight world champion, tangled with in 2008. 'The Hitman' had his hand raised on the night, earning the victory by 11th round TKO in what would be the final win of his 48-fight career (45-3).
Malignaggi, of course, is scheduled to compete in his first bare knuckle boxing bout this weekend against Artem Lobov as part of Bare Knuckle FC 6 in Tampa, Florida — a move which caught Hatton off guard because of the type of fighter he is.
"I was quite surprised," Hatton said to The Mac Life inside the MGM Grand in Las Vegas of hearing about the Lobov vs. Malignaggi bout. "When you think of bare knuckle you think toe-to-toe, having it out, a bit of a slugfest. Paulie's style was more boxing skills, hand-speed, so I was quite surprised really. He's a bright lad, he must know what he's doing."
Hatton's cause for concern centres not around Malignaggi's willingness to fight, but more so his ability to physically do so. Malignaggi, who has been retired from professional boxing for around two-and-a-half years, developed a reputation for having brittle hands during his career
"I know he always had trouble with his right hand and if you used to watch him fight, he was very barely use the right hand," Hatton said. "It's hard enough this game with two hands but it certainly makes it a damn sight easier [for an opponent] if he's only got one hand. I would have thought it bare knuckle you'd need a back hand."
Furthermore, Hatton foresees a scenario where Malignaggi struggles to fight at his best — particularly if his hands don't hold up.
"I think it does," Hatton said when asked if Malingaggi's history of hand injuries may impact the fight. "His game was always speed and distance. Not just me, but when he fought anyone he didn't really like it at close quarters."
And as for some of the things that have gone on in the build-up to the fight, Hatton says that he isn't fond of his former opponent's actions.
"Paulie's my mate but I don't think I can condone [spitting]. I think I'd rather someone stick a knife in me than spit on me. Paulie's a good enough talker. He can do it with words, he doesn't have to lower himself to that level."
Comments
comments