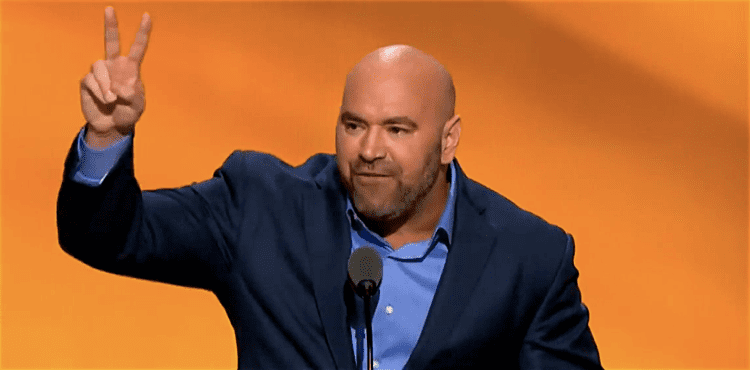 Dana White isn't going anywhere. Well, not for a decade at least.
The UFC president and the man widely credited with overseeing the global boom in mixed martial arts since 2001 signed a five-year deal to remain as UFC president upon the purchase of the company by Endeavor (formerly WME-IMG) a couple of summers ago and despite initially being hesitant at being the face of the company after the absence of business partners Lorenzo and Frank Fertitta, it seems White has become more than comfortable in the new arrangement.
White revealed on LVSportsBiz's Guerilla Cross not only that he has agreed terms on extending his deal but that the UFC owners are in talks to purchase Premier Boxing Champions, which would almost certainly be rebranded to Zuffa Boxing — an entity White established around the time of the boxing match between Conor McGregor and Floyd Mayweather two years ago.
In further news, reports originated in recent days which said that the Fertitta's were advancing their longheld ambitions of purchasing an NFL team had further weight added to them.
"TMZ just got Lorenzo [Fertitta] the other day in New York, and Lorenzo confirmed that they are looking at NFL teams," White said via MMA Junkie. "I heard the Panthers, that the Broncos were available, that the Chargers might be up for sale. We'll have to see how this plays out but yeah, if they buy a team, I'm in. I will partner up with them.
"I would love to be back in business with them and do something," White said. "Obviously, I'm very busy and very focused over here. Financially, I'd jump in with those guys. I just signed a new 10-year deal with the UFC, so in ten years, I can do something with them every day."
Comments
comments