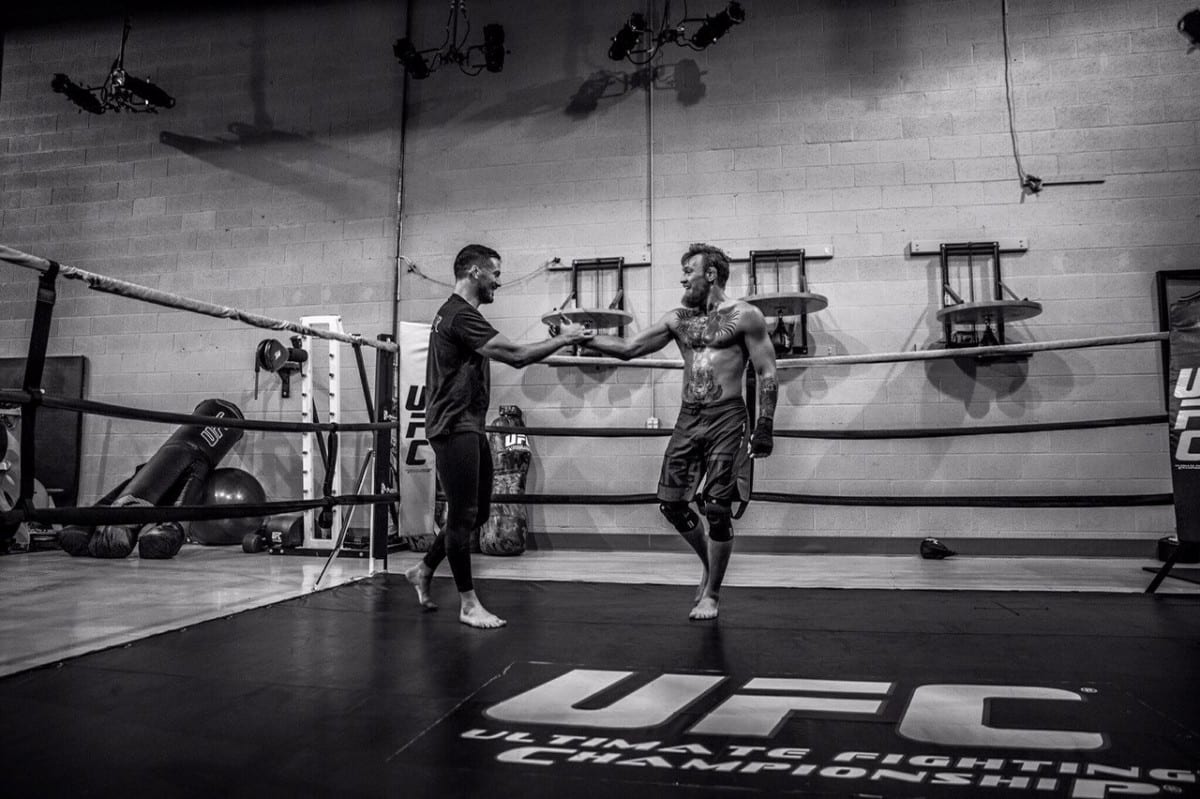 It is one month away from the momentous Aug. 26th clash between Conor McGregor and Floyd Mayweather and McGregor is in career best physical shape, according to his coach John Kavanagh.
The UFC lightweight champ is currently ensconced in the UFC Performance Institute in Las Vegas, undergoing a state of the art strength and conditioning program in advance of his professional boxing debut next month and according to Kavanagh, McGregor is currently in career-best shape.
Writing on Twitter, Kavanagh praised McGregor's level of training and added that the Irishman has "unparalleled work ethic".
I've been with Conor a while. This is the best physical condition I've ever seen him in. Unparalleled work ethic #McGregorMayweather 🥊🥊 https://t.co/12o7YTXAWV

— Coach Kavanagh (@John_Kavanagh) July 27, 2017
The UFC Performance Institute, a 184,000 square foot campus in southwest Las Vegas, is a state of the art training centre which provide athletes access to the latest technology in sport science to aid training and rehabilitation. The UFC PI has a full time dedicated staff and operates under a multi-million dollar budget to provide the best possible training, nutrition and preparation to its athletes.
Comments
comments