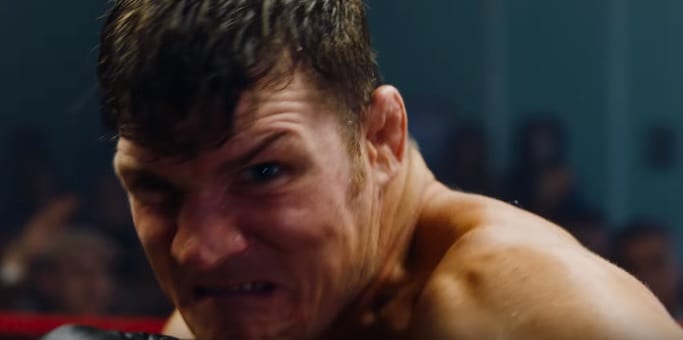 For as long as he is remembered, no one will ignore Michael Bisping's grit.
The former UFC middleweight champion lost his second successive bout for the first time in his career last Saturday in Shanghai after being felled by a Kelvin Gastelum left hook midway through the first frame. It was just three weeks to the day since Bisping fought and lost in the main event of UFC 217 in Madison Square Garden against Georges St-Pierre, again being felled by a left before getting choked into unconsciousness by the returning UFC legend.
Now, it's worth noting that hindsight is 20/20 in situations like this and if Bisping put in a vintage display to dominate his younger opponent many of us would be hailing his decision to get back on the horse to erase the memories of his title loss to St-Pierre. Instead, what we saw was the 38-year-old Brit lying prone, removed from his senses in the middle of the Octagon, for the second time in 21 days.
Bisping and the UFC maintain that he was put through a vigorous battery of tests to make sure he was healthy to compete but the very fact that he fought twice inside of a month — particularly after a loss where, again, he was choked unconscious — appeared to contradict the medical suspension practices often put in place after fights of this nature.
UFC commentator Joe Rogan commented on the incident on his podcast (via MMAJunkie).
"I don't think you should be allowed to fight three weeks after you have a brutal fight like Michael Bisping did with GSP," Rogan said. "He got rocked, he got choked unconscious, and then three weeks later he's fighting a really dangerous up-and-coming Kelvin Gastelum? It just does not make sense. I don't think it's smart.
"I understand the UFC needed someone to fill in on short notice because Anderson Silva tested positive for performance-enhancing drugs and they did not want to lose the Shanghai main event. I know Bisping wanted to do it, I know Bisping would probably do it again. If you asked Bisping to fight in a few weeks he would probably do it again. Someone was talking about him fighting in England, probably in March. Boy, that's less crazy, but still, crazy. We're basically into December."
As it stands, Bisping will be 39 by the time his mooted retirement bout takes place in England on March 17th next.
Comments
comments