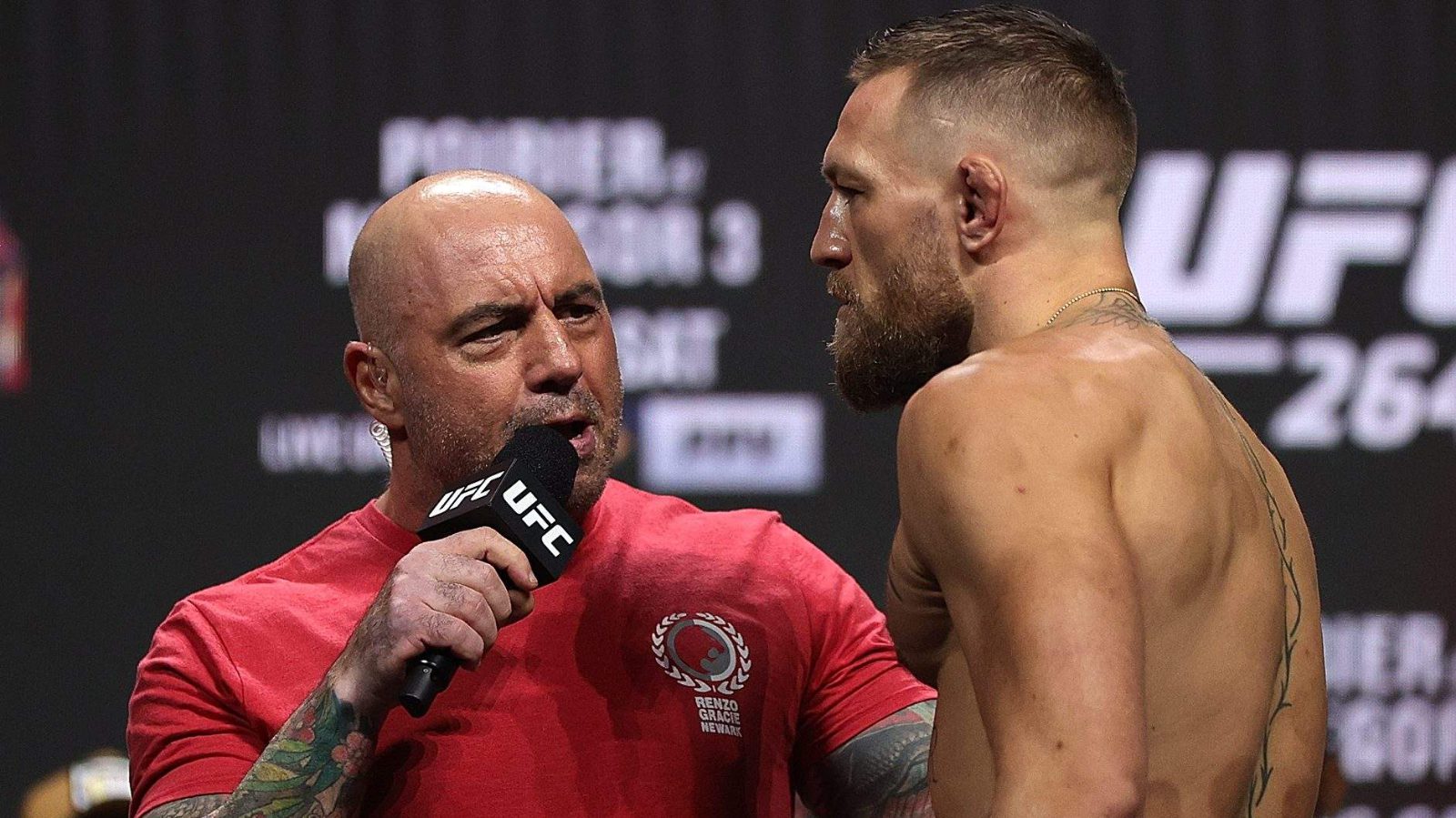 Conor McGregor asks, he gets.
Post-fight at UFC 264, the Irishman was on the canvas with an unfortunate shin injury when he called UFC commentator Joe Rogan over to sit next to him and share a few words. Afterwards, McGregor posted an image of the two seated to his social media, telling Rogan in the caption to "#FrameThatInTheStudio."
Well, according to Rogan, it took the comedian just a few seconds to put the request into work.
"Conor, I'm framing this in the studio," Rogan said on a recent episode of his podcast. "… We're framing that. It's gonna be in the studio. So there you go, Conor. As soon as he said it, I'm like, of course, I'm gonna frame that. Take that scooter down here, Conor. Come on, man. Let's talk. Let's have some fun, let's do a podcast, Conor.
"He's a special person. It takes a special person to even wanna fight the way he's fighting with half a billion dollars in the bank. He's probably, literally, the richest guy that ever really wanted to fight hard."
A meeting on Rogan's podcast has long been desired by fans. Earlier this year, McGregor admitted during a Q&A it was something he'd be interested in taking up.
"I'd love to! I feel at some stage we should! I've a lot of respect for Joe. He shouted me out before anyone else in the UFC also. Before I had signed with the company," McGregor wrote.
Comments
comments