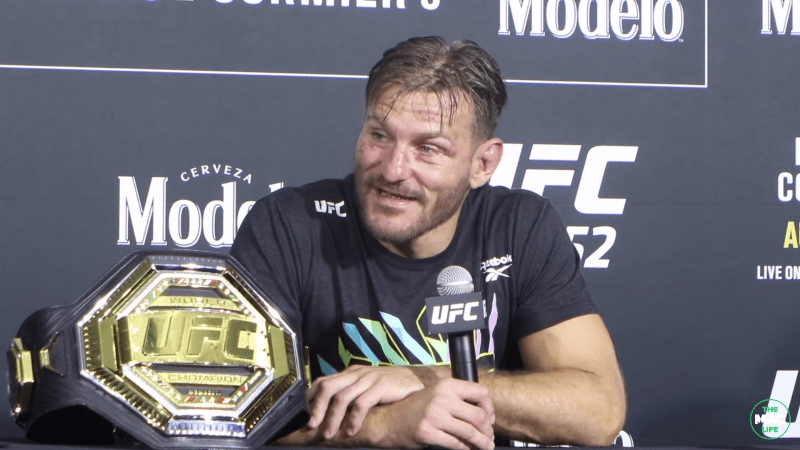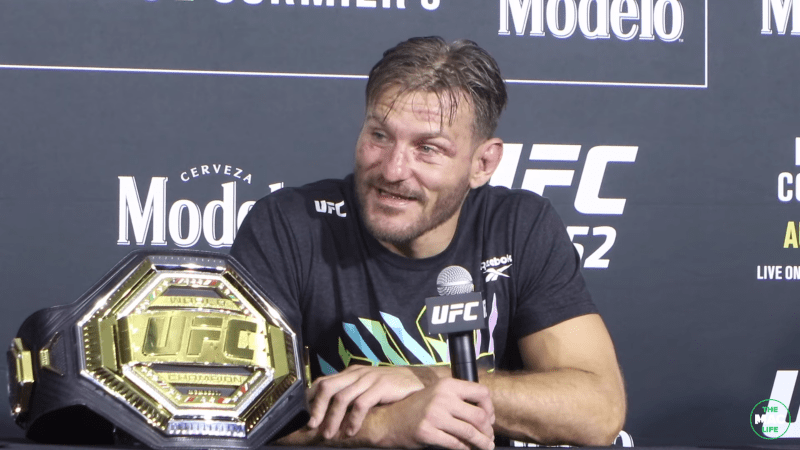 There is a long list of fighters waiting for Francis Ngannou near the summit of the UFC heavyweight division, but the most successful heavyweight in UFC history says that he should be the rightful first in line.
Stipe Miocic, the fighter with the most successful heavyweight title defences in UFC history, is tied one apiece with Ngannou after winning their first meeting by lop-sided five-round decision and losing by second round knockout in their next fight this past March.
Since then, the UFC has moved to take the heavyweight frame in a new direction. First it seemed that Jon Jones would be next up but a very public pay dispute between he and UFC killed that idea (for now at least). The UFC then looked to Derrick Lewis, and then to Ciryl Gane (who will fight Lewis for the interim title next month) — but Stipe Miocic appears to be little more than an afterthought from UFC matchmakers.
Replying to a fan on social media, Miocic indicated his frustration. "I shouldn't have to wait for a winner," he wrote. "I have the most heavyweight title defences of all time. We're 1-1 but DC got instant rematches and trilogies against me?"
Miocic is correct. He fought Daniel Cormier once per year between 2018 and 2020 as the UFC looked to squeeze every last drop from Cormier's final months as an active fighter but hasn't quite received the same type of interest now that Cormier has retired.
Miocic also indicated his unhappiness with the current situation by openly stoking rumours that he may seek to move to Asian promotion ONE Championship.
In response to a social media post by the fight league's boss Chatri Sityodtong as to who he should sign next, Miocic responded with a 'thinking face' emoji.
Arjan Bhullar, the former UFC heavyweight who is now at ONE, endorses the idea. "I see you," Bhullar replied to Miocic. "Nothing to think about get your ass out here. I bust you up everywhere and finish the job for my big brother D.C. Boss man [Chatri Sityodtong], let's do a trade."
Comments
comments