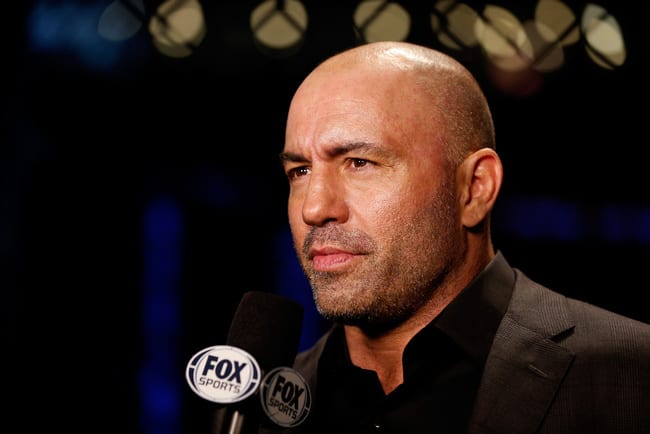 According to UFC commentator Joe Rogan, there is a definitive difference between the UFC before Conor McGregor and after Conor McGregor — and names like Colby Covington are benefiting from the change.
Rogan was speaking on his podcast recently, discussing Covington's upcoming interim welterweight title shot against Rafael Dos Anjos, a situation that's been heavily criticized by lineal champion Tyron Woodley.
It's a situation that's occurred, Rogan says, because of Covington's new found enthusiasm for making controversial statements on the microphone.
"The reason why Colby is fighting for the title, the reason why Colby is going to fight Rafael dos Anjos for the interim title is not just because he's beaten good guys," Rogan said. "He has — he beat Demian Maia — but more importantly it's that he's going to put asses into the seats. It's part of the fight business now.
"There's pre and post Conor McGregor and post Conor McGregor the fucking game has changed. It's red panties night baby. Everything's different."
To illustrate his point, Rogan points to Covington's current fight record. While names like Maia are great to have wins over, recent victories over Dong Hyun Kim and Bryan Barberena aren't necessarily opponents who propel you into the title picture.
"If you look at who he's beaten… this is not a resume of someone you would normally see fighting for the title right now," Rogan said. "I think he's fighting for the title based not just on beating Demian Maia, who's a really tough guy, but I think on the fact that he's a controversial, very popular character.
"Cause he talks so much shit and because he's talked so much shit about Brazilians."
–
Comments
comments