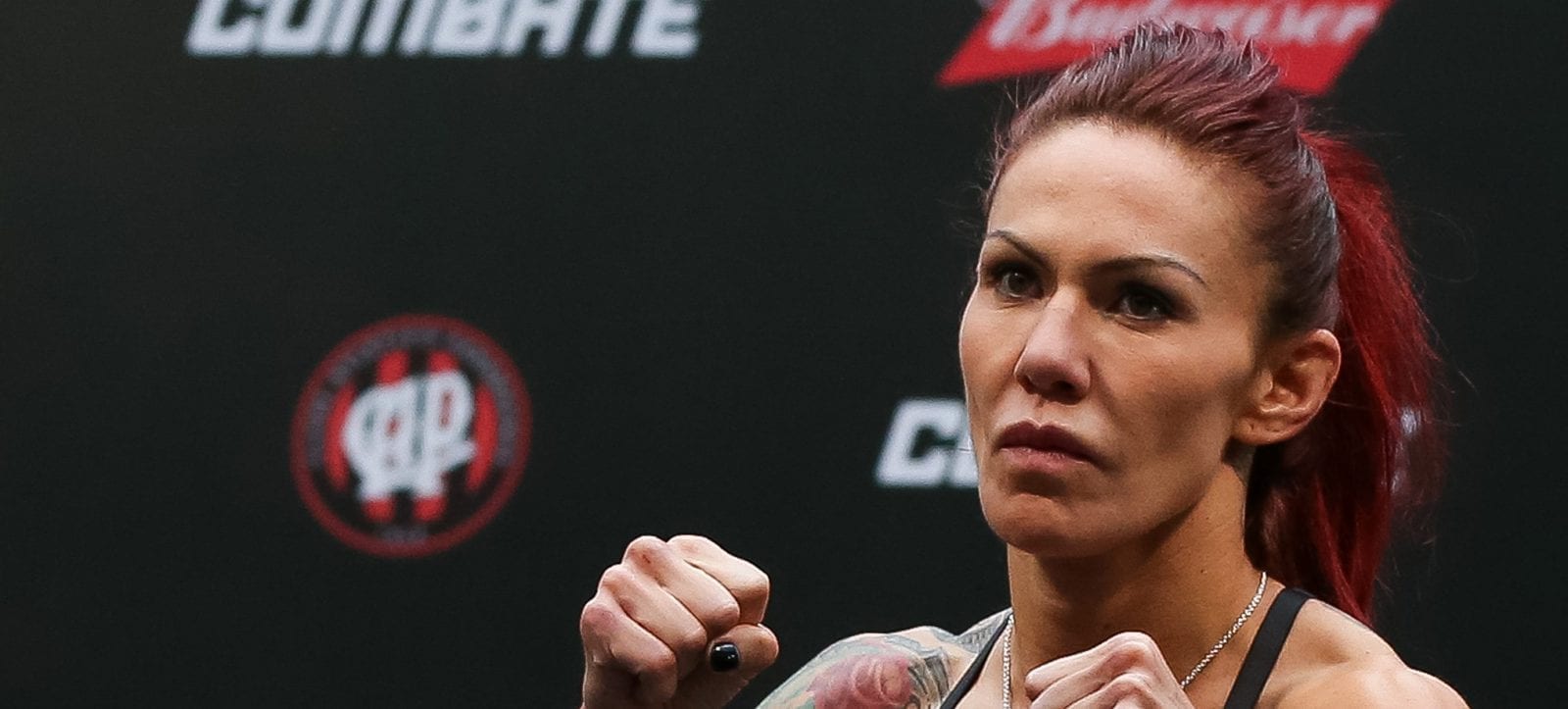 After signing a new contract late last year, UFC women's featherweight champion Cris Cyborg still intends on stepping into the boxing ring as soon as she is able.
Cyborg currently has two fights left on her UFC deal, and intends to pursue a contest in between the ropes upon the culmination of that contract. As far as potential opponents, it seems a contest with Cecilia Braekhus — arguably the best female boxer on the planet — could be on the cards.
"Of course, I need time for training," Cyborg said, speaking with Kevin Iole. "I think 4-6 months training. That would be perfect since I have two fights left in MMA and then I can focus on boxing. I'm very excited.
"After these fights, I will do a boxing fight. After these two fights left. Maybe I'll come back but not for now. I want to use this time and make more boxing fights. This is my dream. I would like to work with them. If the UFC works it and I can do boxing fights and still have the belt and come back like McGregor did, let's see."
For now, however, it's the UFC that remains on Cyborg's mind.
While most believed a fight with Megan Anderson, a woman regarded as one of the few elite level female featherweights in the world. Currently, Anderson is scheduled to make her UFC debut against former UFC bantamweight champion Holly Holm later this year. Following that, it seems a bout with the winner makes most sense.
"I really don't know when they're gonna make my next fight," said Cyborg. "Let's see Holly Holm against Megan Anderson, and after let's see if Amanda is going to accept the fight or not. She just made 135. I don't know if she's gonna fight soon."
Comments
comments