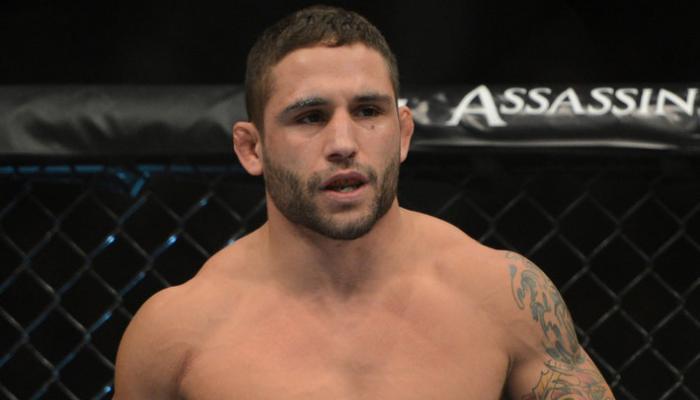 Chad Mendes, former UFC featherweight title contender, is back.
The former UFC featherweight title contender will make his return at the upcoming UFC Fight Night in Boise, Idaho on July 14 against Myles Jury. It marks Mendes' first fight since his two year suspension for having the banned substance GHRP-6 in his system. Mendes admitted to taking the drug, albeit unintentionally, claiming he used a medication for his psoriasis, unaware that one of the ingredients was banned.
THE BOUTS KEEP COMIN'‼️

It's @JamesVickMMA vs @FelderPaul

& @FuryJury vs @ChadMendes at #UFCBoise. pic.twitter.com/w79Xvhd3n2

— UFC (@ufc) May 7, 2018
Speaking recently on The MMA Hour, Mendes stated it wasn't a case of him trying to cheat, but instead sheer ignorance that caused him to fail the drugs test.
"It was my mistake. I got a product that was used for my my psoriasis, I didn't pay attention there was a peptide in it that was on USADA's banned list," Mendes said, speaking recently on MMAFighting's The MMA Hour. "I've been drug tested, randomly drug tested a bunch of times before my fights and I've never had any issues and I've been drug tested randomly a bunch of time since then and never had any issues. It was never a question of me trying to cheat or anything, It was just a mistake, I messed up, obviously I'm being tested by USADA and boom. I used it, I didn't pay attention, and that's basically the bottom line."
Comments
comments