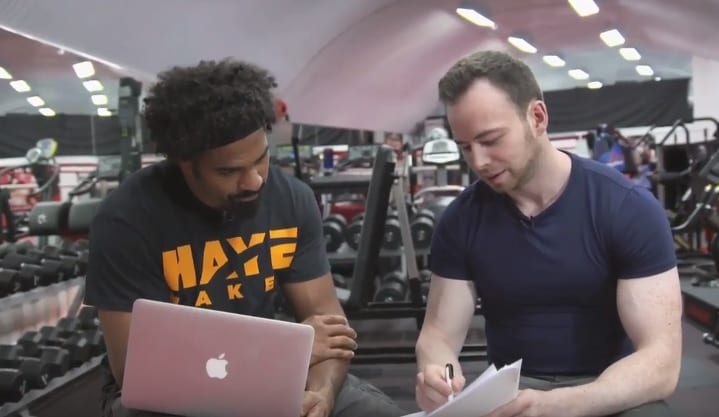 One only has to look at the fact that athletes are continuing to break records across all manners of different disciplines to see the impact the advent of science, recovery and proper nutrition has had on sports in recent times.
One one-hundredth of a second can be the difference between gold and silver. That little extra bit of endurance can mean that you can outlast your opponent into twelfth round. A properly devised recovery routine can fend off the build-up of lactic acid in your muscles that little bit longer. With margins as fine as these, more and more athletes are devoting a significant amount of their preparation to proper nutrition, devised not just for athletes in general but tailor made to their very specific requirements.
One of the leaders in this field is Irishman Aidan Goggins, who holds a Master's Degree in Nutritional Medicine and counts among his many clients David Haye who on Saturday night faces Tony Bellew in one of the biggest fights in recent British boxing history.
Goggins visited SBG Ireland recently where he spoke with John Balfe of The Mac Life about nutrition, sports science and outlined some tips that every athlete, professional or otherwise, should implement into their routine.
.
Comments
comments