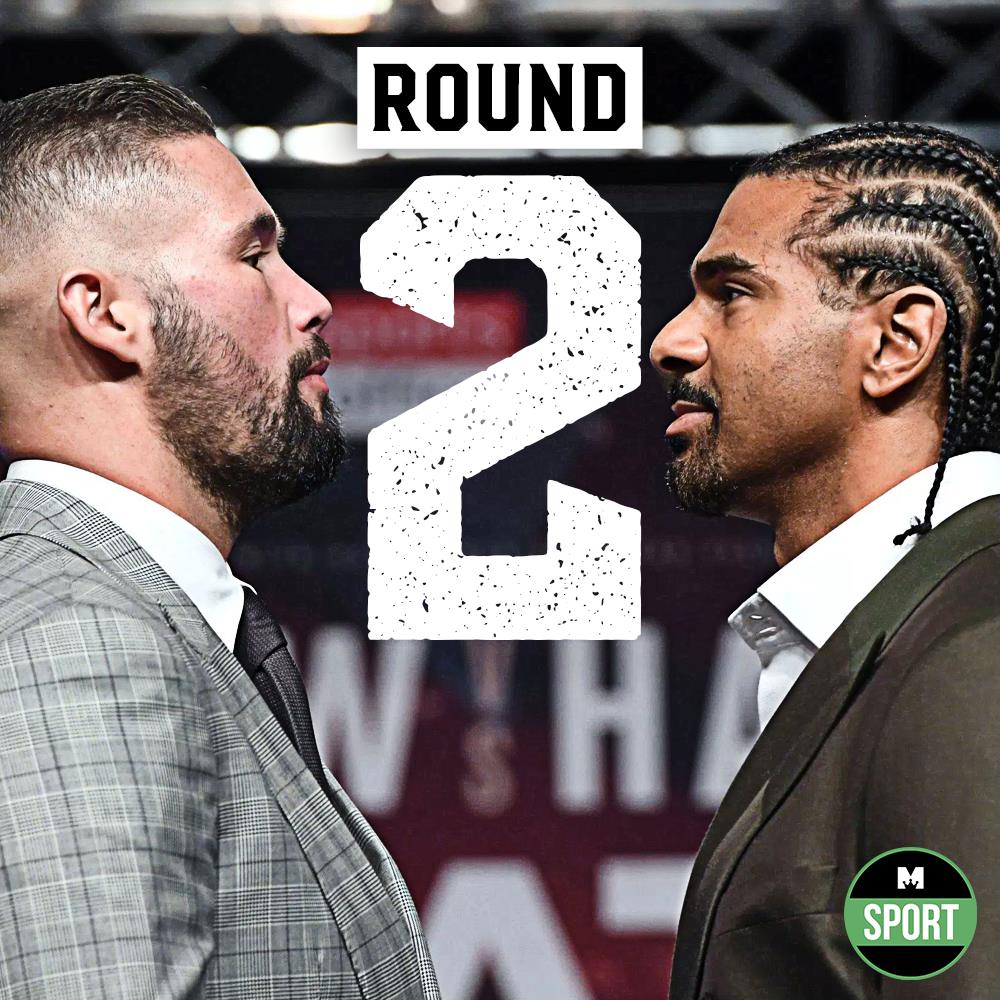 At one point in his career, David Haye was on top of the world. Riding high as a world heavyweight title holder and a fan favourite in his home country, Haye was surrounded by confidence, cockiness and an aura of a champion. Now, as he heads into his rematch with Tony Bellew tonight, all that surrounds him are questions.
It was last March, during the sixth round of their first contest, that it happened. Haye, who had already been fighting with unusual aggression, suffered an injury to his Achilles, forcing him to fight on one leg. While he fought on, the result wasn't to be denied, and Bellew emerged as the unlikely winner.
Something seemed to have changed in Haye that night. Perhaps burned by the response to the infamous 'broken toe excuse' from his Klitschko fight, Haye refused to blame the obviously debilitating injury and gave Bellew all the credit he deserved. Then when the rematch was booked, and Haye pledged to return as strong as ever, there was still something missing.
When Haye was a new heavyweight, fresh off his extraordinary run as a cruiserweight, he had as much swagger as a boxer is permitted to own without being a caricature. A confirmed confidence combined with an ability to get things done in the ring endeared him to the general public, and upon bringing home the heavyweight title, he became a British boxing icon.
Late night TV show appearances followed, where he'd make bold predictions and insulting verbal jabs at opponents to audience laughter. He would charismatically share stories of street fights, and ooze confidence as he gave an appearance of a man who knew he was as good as he said he was.
That Haye is not the one we see before us now. This Haye is older, quieter, and more subdued. The predictions are still there, but no longer said with the conviction and aggression as they were last year. Last time around, when Haye and Bellew met, Haye gave the distinct impression that this was an irritating foregone conclusion. Now, the former champion says things a little quieter, slightly softer.
Certainly, there's an element of design here. Emotional responses to Bellew's verbal attacks last time caused Haye to fight out of character, even before the injury felled him. A desire to show audiences that Bellew wasn't on his level meant Haye treated the entire affair like an affront to his ability, resulting in angry outbursts at press conferences and head to heads.
Not so here, despite a recent shoving match between the two.
Perhaps Bellew's promoter Eddie Hearn captured the new Haye best (albeit with a biased viewpoint).
"I think he's doing everything he can to try and remain calm," Hearn said, speaking with Fighthype.com. "Because he knows his career's on the line Saturday night, and he can't afford to fight off emotion. He can't afford to be erratic like he was in the first fight. … Haye has no confidence. He can't, he has no momentum.
"I used to look at Haye, like I said when we made the Haye – [Audley] Harrison fight … and I was looking at him thinking 'fuck me, you're dangerous'. And then I remember him walking to the ring against Harrison, and he got in the ring and I just thought 'oh my god'. … But I don't see that in Haye anymore. I don't see it in his eyes. He used to look at me and smirk, as if to say, 'I'm going to smoke all your guys', and now I just see a guy who's thinking 'I just got to win. Can I win? Yeah, you can David.' And that's not the David Haye that made him a great fighter."
Haye himself has acknowledged the stakes tonight.
Should he not defeat Tony Bellew in convincing fashion, he'll acknowledge that his days as an elite heavyweight are behind him. Should he lose, he'll have to draw a line under his fighting career. Now more than ever, there's heat on the man as cool as ice.
So, for the fight itself it comes down to a simple question for fans. Did David Haye lose last time because of his injury, and if so can his body hold up to twelve rounds of professional boxing?
For that, we'll have to wait and see. But for all Haye's apparent air of subdued, there's one fact that remains. When his leg gave out last time, he wouldn't quit. Instead he'd pull himself up, put his back against the ropes for support, and took a pasting — all the while trying to find a way to win.
If you can do that, physically fight on when your body has failed you, who needs to tell people you're confident.
Comments
comments