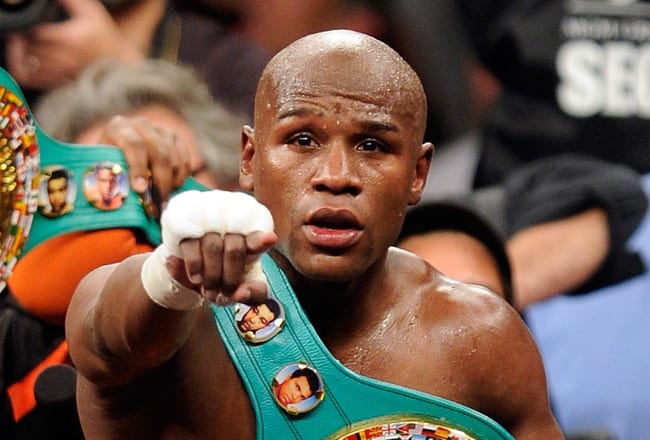 Joe Rogan isn't shying away from it — he wants to see Floyd Mayweather fight CM Punk in the UFC.
While the talk of Mayweather entering into the Octagon to fight under mixed martial arts rules has somewhat subsided, the UFC commentator would still enjoy seeing it. That being said, Rogan doesn't necessarily want to see the undefeated boxer jumping into the cage with someone who's fully versed in MMA.
Therefore, Mayweather vs. former professional wrestler CM Punk.
"I think that's the fight to make," Rogan said, speaking on his podcast. "I don't know if it will ever happen but I think if it ever does happen, it happens on its own individual card. You put a kick ass card underneath it but I don't know if you put like a UFC 200 size kick ass card underneath it."
For most people, the only fight that would make sense for Mayweather to put his health on the line in the cage is a rematch mega-fight with Conor McGregor. According to Rogan, that would simply be too one sided.
"It's the only fight to make for Floyd cause Conor will literally kill him," Rogan said. "It wouldn't be fair. It's not fair. People would understand the difference between Conor boxing Floyd where he got clearly outclassed but he hit him.
"Floyd's not going to do anything him. It's going to be awful."
Comments
comments