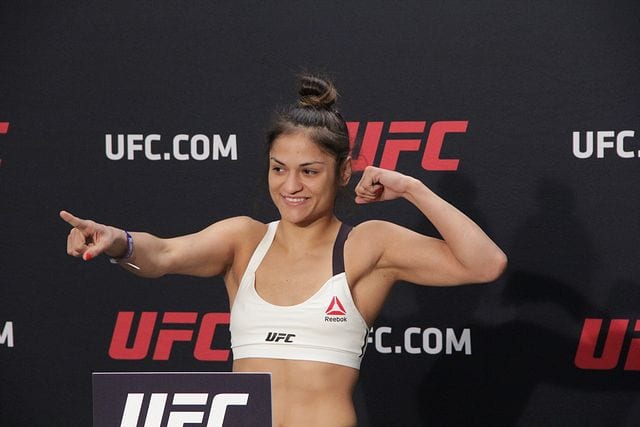 Strawweight prospect Cynthia Calvillo has been suspended for six months after testing positive for marijuana metabolites during the in-competition window at UFC 219.
Calvillo potentially faced a punishment of up to one year for the infraction, but was instead given half that by the UFC's anti-doping partner USADA, back dating to December 30, 2017. Calvillo may be able to reduce that suspension to three months, so long as she passes a USADA approved 'drug awareness and management' program.
Technically, because Calvillo failed the test in the state of Nevada, the Nevada State Athletic Commission could yet hand down a stricter punishment.
Calvillo is considered one of the up and comers in the UFC's 115-pound division, although she suffered a setback at the aforementioned UFC 219 when she lost to Carla Esparza by decision.
Comments
comments