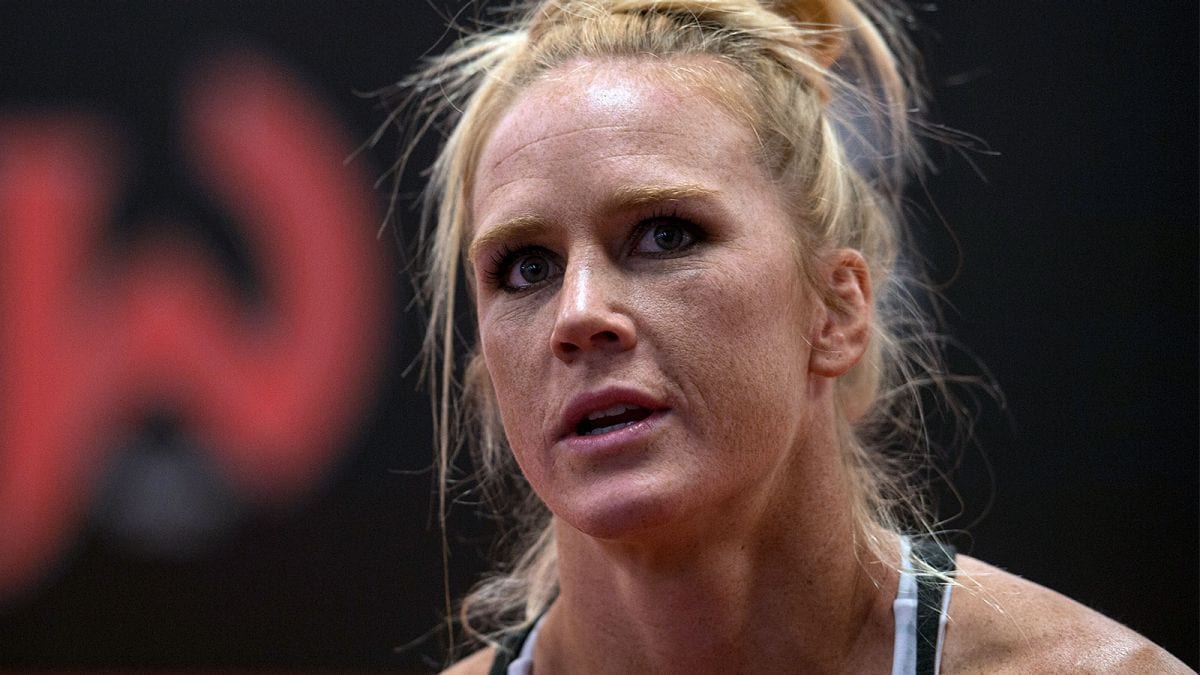 If one were to look at Holly Holm's recent record inside the UFC cage, you could easily draw certain conclusions.
The former UFC bantamweight champion has lost four out of her last five showings, and the glory of the victory over Ronda Rousey seems further and further away. And, at thirty six years old, it seems Holm is getting the sense that fans are pondering how much left she has in the tank as a competitor.
Her answer? Plenty, thanks.
"People ask me, 'you had four out of five losses, four out of five fights are losses and you're 36 and are you going to return?" Holm said, speaking recently on MMAFighting's The MMA Hour. "And I was like, it's, 'I still want to fight, that's the bottom line.'"
In her eyes, Holm believes the on paper 1-4 she's currently going through tells a far different story from reality. Losses to names like Valentina Shevchenko and Miehsa Tate isn't an uncommon trait in the UFC bantamweight division, and the loss to Germaine de Randamie was surrounded by controversy. Add in the loss to Cyborg, in which Holm proved the toughest test for the unbeatable Brazilian, and you get a reasonable explanation for Holm's run of poor form.
"Why wouldn't I want to return when I just gave her the toughest fight in weight class that is a heavier weight class from where I usually fight against the biggest person?" Holm asked. "I was the one who gave her her toughest fight so I don't really understand the retirement, you know, people think should you retire maybe it's just because of the way that, you know how those four fights have gone.
"I know I'm still competitive, have a lot of capabilities if I want to do it. I definitely don't have the, obviously every year gets a little bit more, maybe I can kind of coming closer. I'm 36, I'll be 37 next year, I still feel like I'm strong and in competitive shape. I don't feel 36. I feel competitive and I feel strong feel and I feel can really do well, so I'm keep going to keep going with it."
Comments
comments