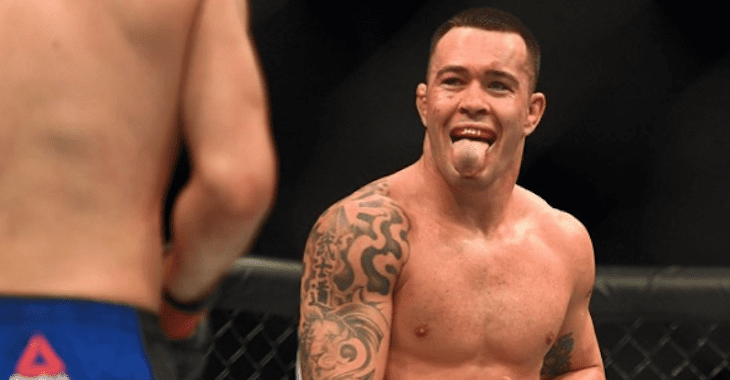 After holding out for a shot at UFC welterweight champion Tyron Woodley appears to be losing its luster, Colby Covington has started to turn his attention elsewhere.
Namely, towards the man who gave Woodley his toughest challenges, #1 ranked Stephen 'Wonderboy' Thompson.
"That's definitely a fight I'm interested in. Wrestling versus karate," Covington said, speaking to MMANytt. "That's some of the oldest matchups in MMA history. Karate does not beat wrestling and I think I'll show that in that fight. I think it makes sense to put on the same card as RDA vs. Woodley. You put us on the same card cause let's be honest, there's been a lot of pull outs from RDA. He lost the [Conor] McGregor fight, he lost his red panty night. The guy is susceptible to injury. You just never know how things are going to play out.
"If that fight happens, it makes a lot of sense to put me and 'Wonderboy' on there just in case."
While Covington's recent uptake in trash talk might not entertain everyone, he's certainly not shying away from challenges. Thompson is widely regarded as one of the best strikers in the UFC, and a dangerous night at 170-pounds for anyone. According to Covington though, Thompson's abilities aren't anything to be concerned about.
"I love his style. It's so predictable," Covington said. "He's on his bicycle the entire time, he's backing up, he tries to do that karate style stuff. That doesn't work on me. I'll circle him down, I'll cut him off, I'll put him on his back, I'll beat him up. I'll drown him in deep water and he will quit before the fight's over.
"I think it's an easy fight for me. It's another fight on my journey to the top. … Hopefully the choirboy, his daddy will let him fight. He's got to ask his daddy."
Comments
comments