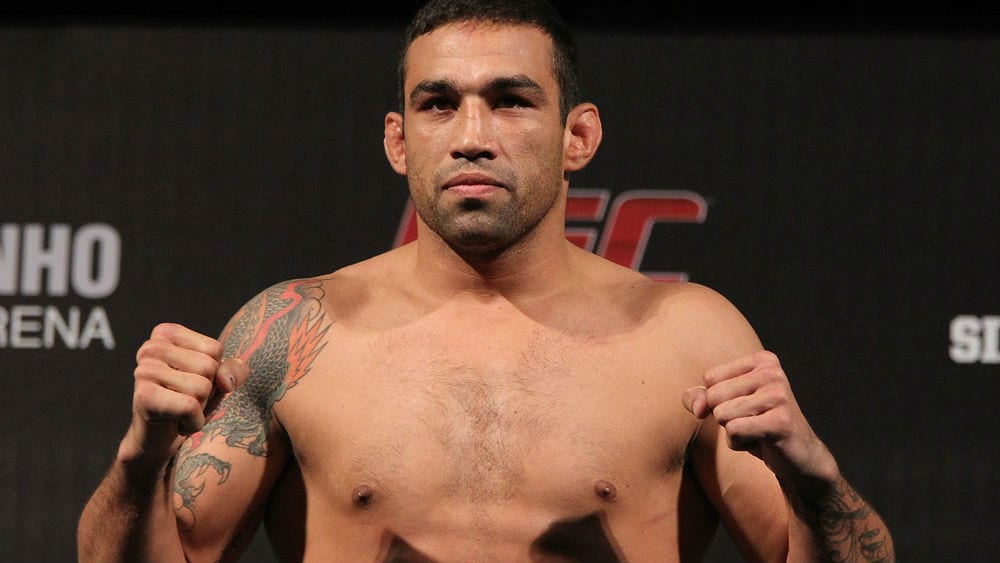 Fabricio Werdum sees the success of Brock Lesnar, and the potential of Ronda Rousey, and he wants in.
The former UFC heavyweight champion might be fighting in London next week, but Werdum already has ideas for a career outside the Octagon, and inside the cage — namely, wrestling for the WWE. But while Rousey is dedicating the next few years of her life to focus solely on her new endeavour, Werdum believes there is a way for him to both fight and wrestle at the same time.
"I think that both (at the same time) is doable," Werdum said, speaking with MMAFighting. "You can do WWE. … If I had the opportunity I'd fight there, no problem. It's financially great. Fight at WWE, a spectacle that is fun to do. I'd definitely do it. I have a meeting Thursday about it, doing both (UFC and WWE). I want to fight, doesn't matter where.
"I'll have this meeting Thursday in San Diego to see if something happens with WWE," Werdum said. "It's cool, a unique opportunity to do a few fights there as well. People think it's easy, but it's not. You have to be well trained to do those jumps, you have to be agile. It's not easy as some people might think. It's quite complicated. You have to be well trained and practice a lot to captivate the audience."
Werdum wouldn't be the first man to try. Bobby Lashley, 'King' Mo Lawal, Quinton 'Rampage' Jackson and Tito Ortiz are all names from mixed martial arts that have attempted juggle fighting and wrestling careers. While Lashley has been able to find success in both realms, Lawal, Jackson and Ortiz' runs in the TNA wrestling promotion were uneventful and short-lived.
There's also the question of the UFC allowing it to happen. The MMA company are notoriously strict on where their athletes can appear, and have attempted to maintain a healthy distance with the WWE in the past (with some exceptions).
For Werdum, wrestling is sufficiently different that there shouldn't be a problem.
"I'm fluent in Spanish, so I can do a character that speaks Spanish," Werdum said. "That would be cool. I'd really like to have this opportunity to do this and captivate the Latin audience because they really love WWE. I'd be thrilled to do a fight there, or more, or a contract, because there's no problem with the UFC since it's not a real fight, it's more of a show."
Werdum faces Alexander Volkov in the main event of next week's UFC London.
UPDATE: Werdum took to his social media to clarify his usage of 'WWE' meant professional wrestling, not the company itself. He also reasserted that fighting was his current career and focus.
Hey guys to make it clear I spoke about maybe doing Lucha libre in México. Not WWE. I meant wwe style(pro wrestling) but I am a @ufc fighter and my focus 100% is fighting in the ufc and whatever decision I make after my fighting career @danawhite @Mickmaynard2 will be involved.

— Fabricio Werdum (@FabricioWerdum) March 7, 2018
–
Comments
comments