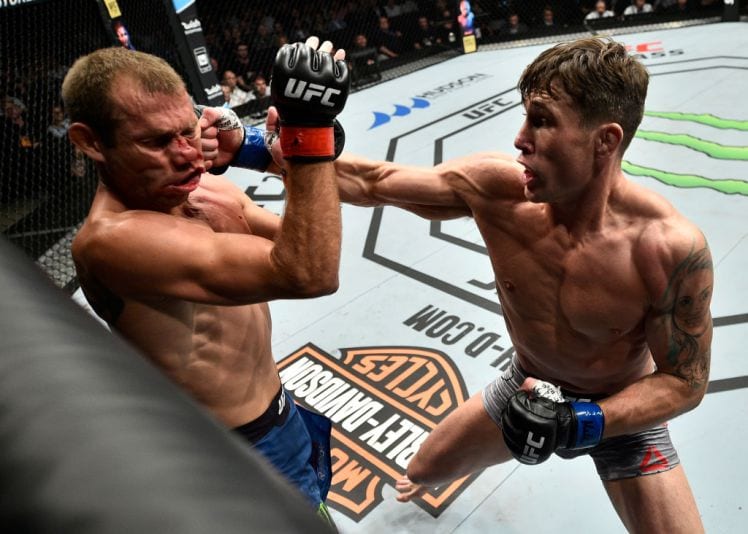 On St. Patrick's Day the UFC will return to the English capital once again but instead of having once of he region's more popular fighters atop the card it will instead be headlined by a heavyweight showdown between former champion Fabricio Werdum and Russia's Alexander Volkov. 
The lack of a Michael Bisping or Darren Till, arguably the two most popular UK athletes on the UFC roster, to anchor the event was a blow to the integrity of the card  in some people's eyes but ultimately hasn't affected ticket sales in any real way. In Bisping's case, his non-participation was understood by most as he had competed twice (and was finished twice) in the span of a three week period in November.
That left Darren Till. The Liverpudlian shot into welterweight contendership with a first round shellacking of Donald Cerrone in Poland last October and has since been linked to bouts with the welterweight divisional elite. London, it was thought, was the ideal setting to enhance Till's undoubted star power and a suitable playground in which to show off his skills. But the booking never came to pass.
However, as Till explained to ESPN, there are legitimate reasons for his non-participation on the London card.
"In March it was just too early," Till said. "I was up for fighting in March but I'd just been coming back over Christmas from a sickness. My coach said 'listen, when you're fighting you know I need 12 to 8 weeks with you, you're only going to get four to five weeks and it's not good enough'.
"Because when you fight you need to not just beat these guys, you need to destroy them so there's no doubt in people's minds. So, again I listened to my coach. I believe in him, everything he says. So I said 'okay, coach' and the fight for March didn't get made."
Till has since been linked with practically every top ranked welterweight on the roster, with names like Stephen Thompson and Gunnar Nelson being raised again and again. But whoever Till steps into the cage with next, he intends on making a statement.
"People are anticipating my next move and whatever it's going to be, it's going to be big," said Till. "I'm not fussy over my opponent. I've said many times I don't want to pick opponents and I don't want the UFC to pick opponents to give me an easier route or anyone else.
"I want to fight the best to know in my head I am the best. If I get beat I'll take it like a man. I'm ready and waiting."
Comments
comments