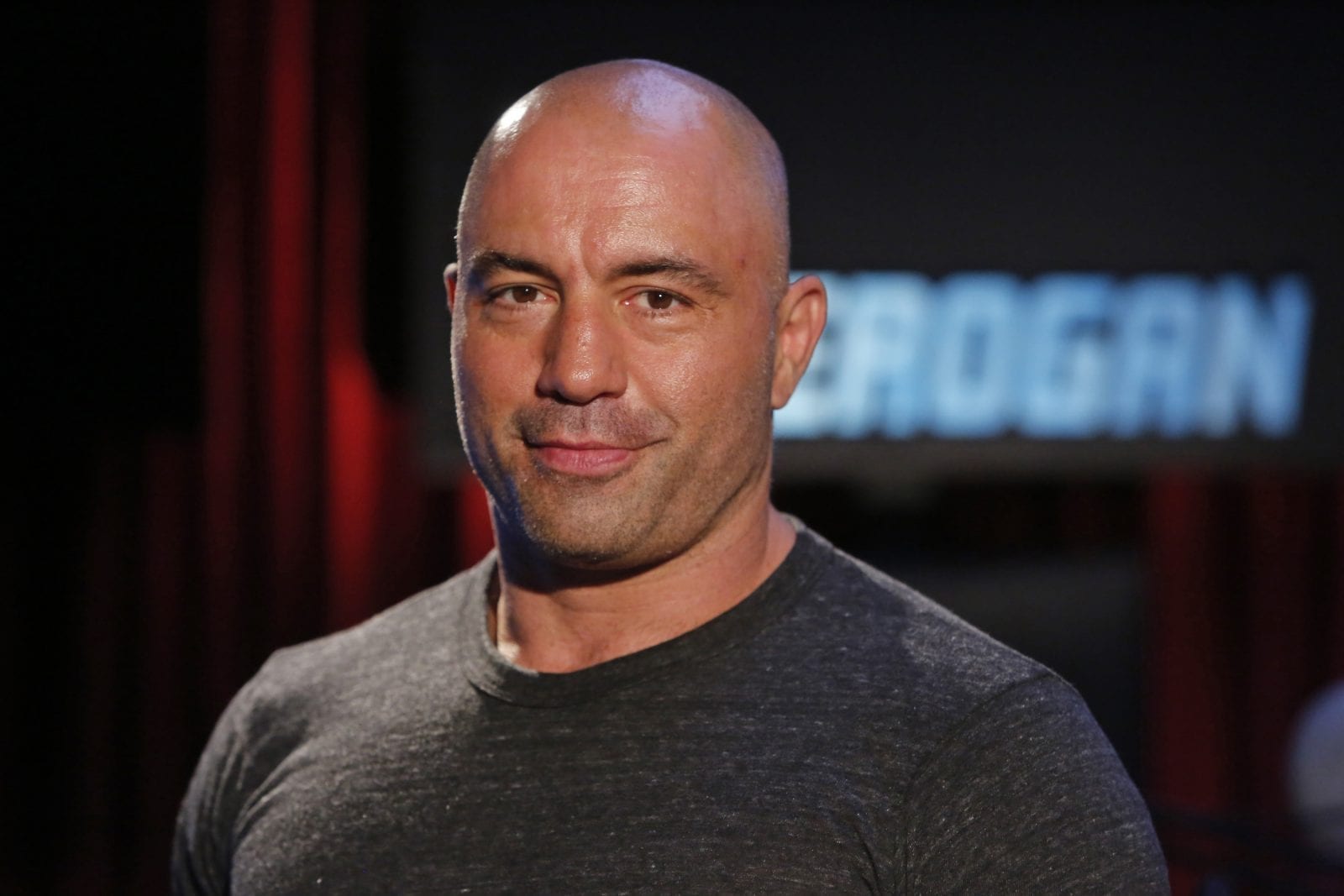 The Joe Rogan and Stephen A. Smith saga continues.
Over the past few days, much has been made of the two pundits and their difference of opinions on how Donald Cerrone performed at UFC 246. While Rogan believed it was McGregor's ability to get Cerrone out of the fight in just 40 seconds, Smith has put forth his own view that Cerrone folded under the spotlight "like a garden tent."
In Rogan's original comments on Smith's perspective, he stated that due to the inherent danger fighters face when in the cage, it's inappropriate to talk about them as one would athletes in other sports.
"I was upset at Stephen A. Smith and he made a video responding to me," Rogan said Tuesday on the JRE podcast. "Listen, Stephen A. Smith, I guess I should respond right? You're a very entertaining guy, I like you a lot, and I appreciate the props you gave me in that video, but you're wrong. Cowboy got fucked up with those shoulders in the clinch. He had Conor's arms tied up and they're in tight spaces, Conor dips low and slams this bone of his shoulder into the nose.
"At the beginning of the round, Conor's a fucking super explosive guy. Super explosive. All muscle, just fucking pulled tight at the beginning of the fight and just bang, bang. He got off good shots and Cowboy was confused. Flustered. … Stephen A. Smith said that he felt like 'Cowboy' quit. 'Cowboy' did not quit. He got smashed."
After Smith's initial response, the only man — other than Cerrone himself — who would know best what happened in the Octagon, Conor McGregor, also made a comment.
While McGregor agreed with Smith's perception that we'd learned nothing about McGregor's current ability after a year off in such a small window of performance, the Irishman told Smith that Cerrone did not quit and it was the damage caused by his strikes that got the result.
The call you discuss here is A+. I didn't show enough. I'm not paid by the hour though. Joe's comments however, come from you saying the opposition fighter quit. Broken nose/orbital bone say different. Fighting is vicious. Those who make the walk deserve full respect!
Apologise.

— Conor McGregor (@TheNotoriousMMA) January 26, 2020
Rogan, evidently, agrees with McGregor.
"Stephen A. Smith said he felt like Cowboy quit. He did not quit. He got smashed. He got smashed," Rogan said. "It's also who you're talking about. You're talking about a guy who has the most fights in the UFC, the most finishes in the UFC, the most head kick knockouts in the UFC, the most bonuses in the UFC. Cowboy is a fucking legend.
"As tough as they come. He's lost before. Every human can lose, especially when you're fighting guys like Darren Till and Jorge Masvidal and these fucking animals that he's fighting. He's fighting the cream of the crop — or Conor — and Conor broke literally broke his face. He broke his nose and he broke his orbital bone.
"So Stephen A. Smith responded, and then Conor responded, and Conor told him to apologize, and Conor's right."
Essentially, Rogan says, it all comes down to his original point. Smith's shtick is all well and good when athletes don't have their lives on the line, but when they do, a more measured tone is required:
"I just think that this sport demands more appreciation, more respect and it demands a higher level of reverence to the athletes who literally put their lives on the line. It's different."
Comments
comments