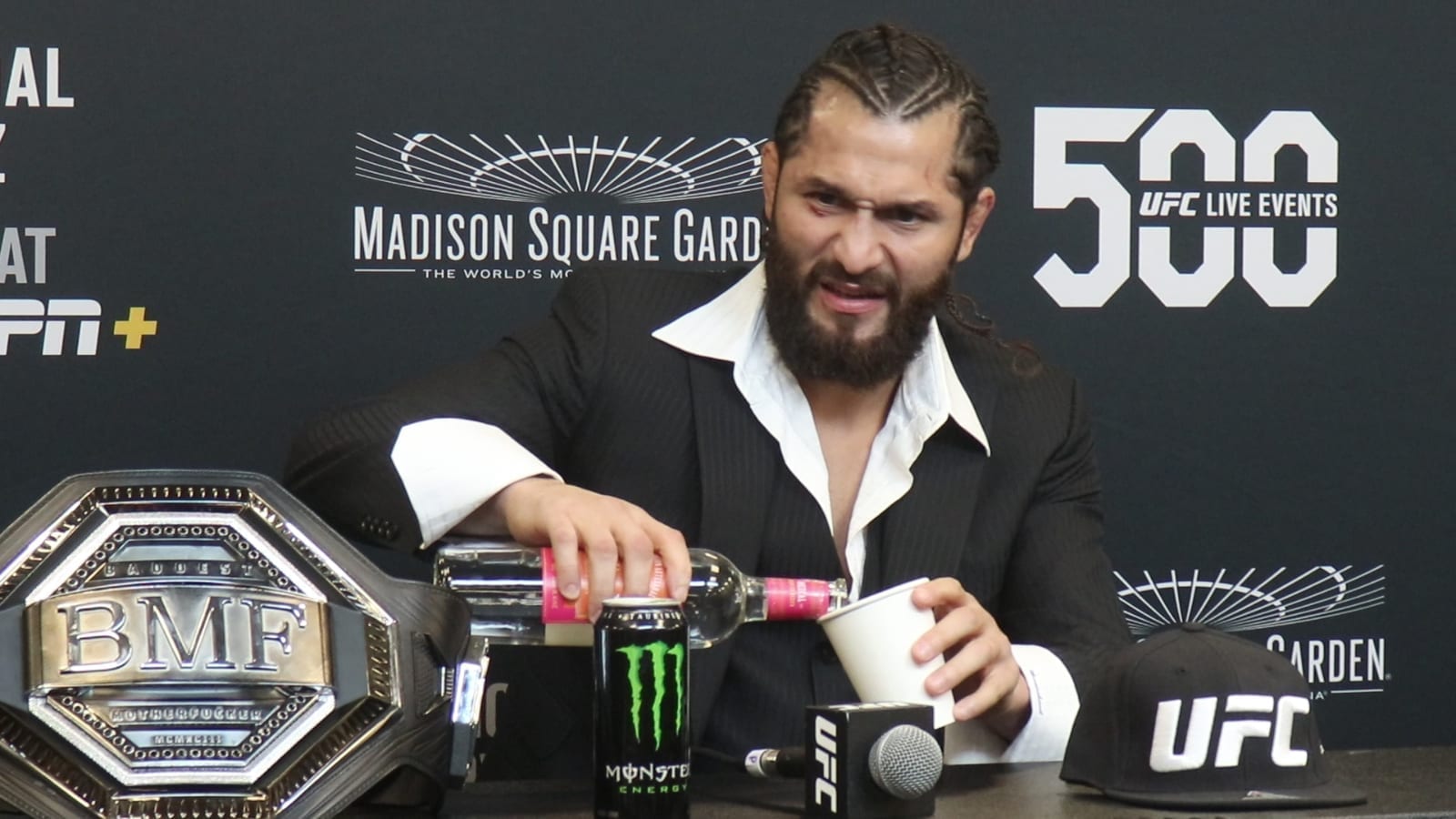 Jorge Masvidal isn't necessarily fazed by his altercation by Kamaru Usman from earlier today, but he is fired up to get his chance at the welterweight champion in the cage.
The two crossed paths at a media event ahead of this Sunday's Super Bowl, and immediately started firing verbal shots at the other, causing people to get in between the two.
For Masvidal, it's nothing special. Just an opportunity to tell Usman what he wants to do to his face.
"Just another Wednesday, me running into haters and people talking shit and [blaspheming] my name and saying things that are not true," Masvidal said, speaking on the Ariel Helwani MMA podcast. "I just wanted this person to say it to my face and address it to my face, and he's a coward and he got all butthurt and stuff. And he had a cast on … I'm gonna fuck you up when it's time, when it's between me and you. I know a lot of people are gonna hear this and say, 'Why you gotta be so mean?'
"Motherfucker, one, because that's me. And two because this motherfucker should never have opened his mouth talking all the wild shit that he's been talking when he can't back it up. If I ever get lucky enough to get my hands on him, I'll show the world the difference in skill set and dog between me and him.
"I say before the fight when I got respect for the guy and the skill set that they bring. This is a guy I'm gonna embarrass from start to finish — and I say that with all conviction."
Comments
comments