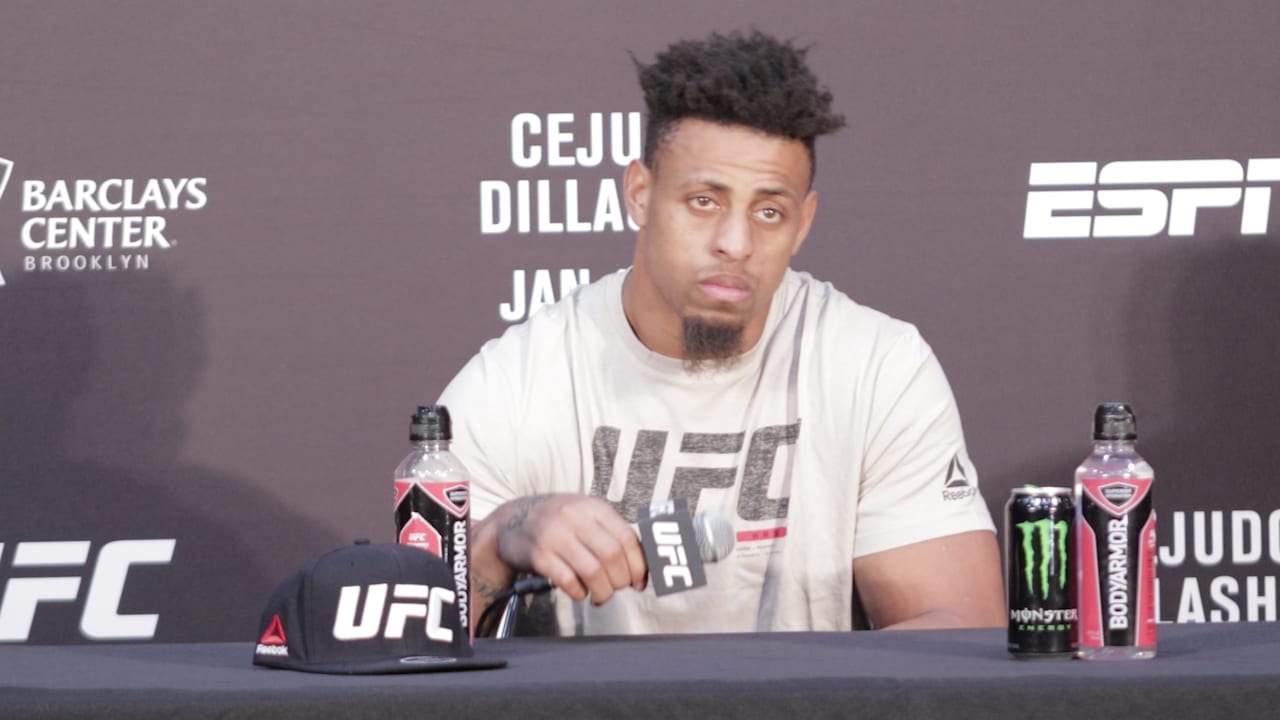 Seems like Joe Rogan wasn't impressed by the first high profile NFL/MMA crossover performance.
Earlier this month, Greg Hardy made his UFC debut against Allen Crowder in the co-main event of UFC Brooklyn. While Hardy had a huge amount of hype around him due to both his controversial past and his renowned athleticism, the fight didn't go his way, with him being disqualified after landing an illegal knee to the grounded Crowder.
And if you ask UFC commentator Joe Rogan, it wasn't a debut the UFC nor Hardy should be proud of.
"How'd that go? How'd that work out? Terrible. It was a joke," Rogan said about Hardy's performance on a recent edition of his podcast. "I knew that guy was fading quick. [I said as I watched it] He's fading, I don't like the way he's stepping, he looks exhausted, he tired out quick, then he hit that dude with the illegal knee."
Hardy's next move is currently unknown, although UFC president Dana White made it clear he would be giving the heavyweight another chance in the promotion, saying Hardy proved he "could fight" in the bout.
Comments
comments