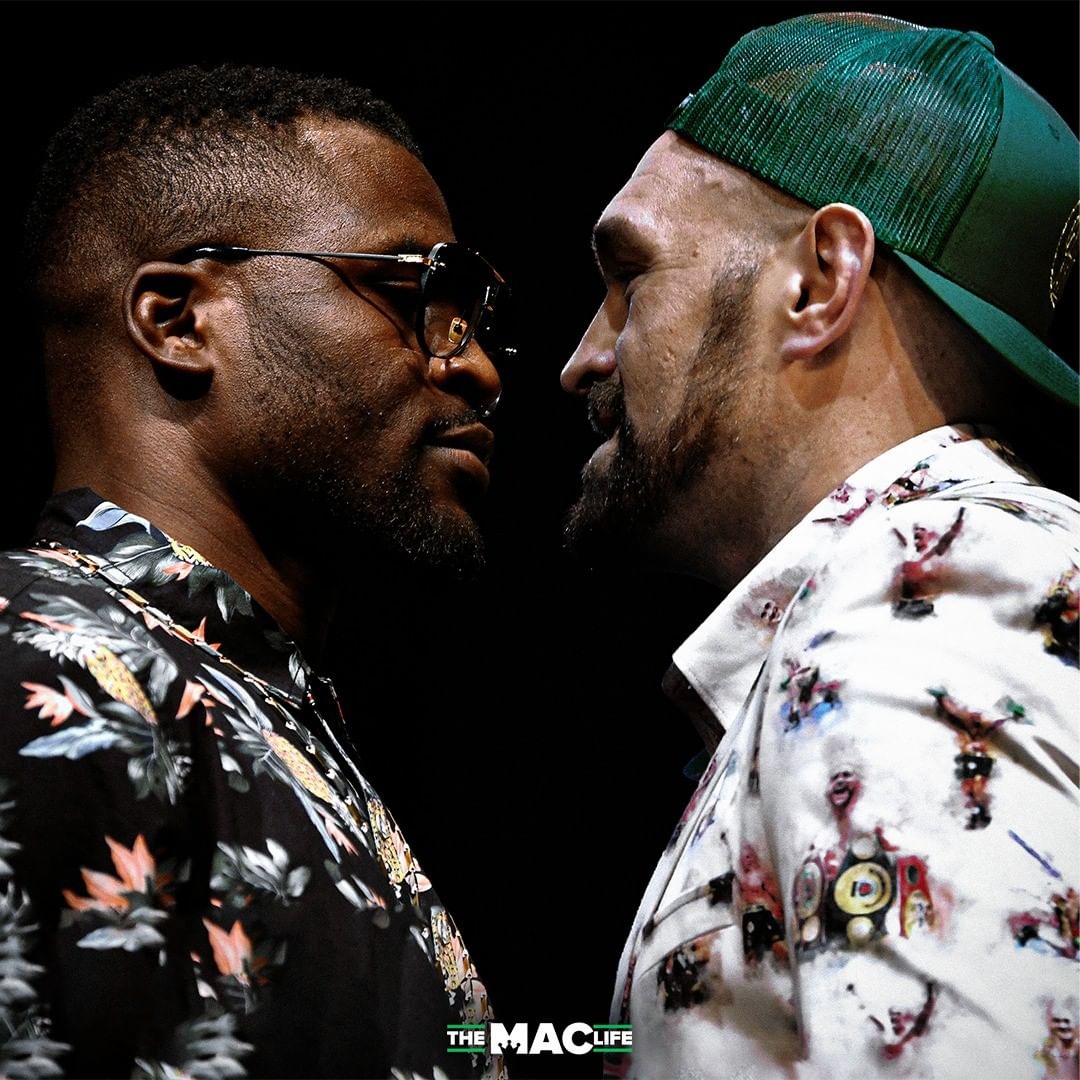 Joe Rogan is down for Francis Ngannou to get his wish.
For the past few months, the UFC heavyweight champion has made it clear that he wants his next outing to be in a boxing ring, rather than an Octagon, and ideally would love to test his skills against WBC heavyweight champion Tyson Fury, who in turn has shown similar interest in facing Ngannou.
Unfortunately for the Cameroonian, his current contract with the UFC prevents him from such a foray into boxing, and is believed to be the main sticking point behind negotiations that have long since turned sour. But while UFC brass might be against the move, Rogan says he'd be happy to see Ngannou make the leap and, more importantly, get paid.
"I want to see him box because I want to see him get a giant chunk of money – like, Conor McGregor-style, Floyd Mayweather chunk of money," Rogan said, speaking on his podcast. "Because when Conor fought Floyd Mayweather, he made $100 million. … I think that's nice. I'd love to see that. If (Ngannou) fought Tyson Fury, how much money would they be able to make?"
"I don't know [how much]. It's off the pay-per-view. It's off what they could sell. Obviously, it would have to be very marketable. Tyson Fury is very marketable. Francis Ngannou is very marketable, especially as a UFC heavyweight champion going up to fight in boxing … It would be weird to see Tyson Fury like a legit 5 inches taller than Francis Ngannou. Oh yeah, Tyson Fury is 6-(foot)-9. I think Francis is 6-(foot)-4 or 6-(foot)-5. I'm not sure."
Ngannou currently requires surgery on a damaged knee, and will most likely be out of action for the remainder of the year.
Comments
comments