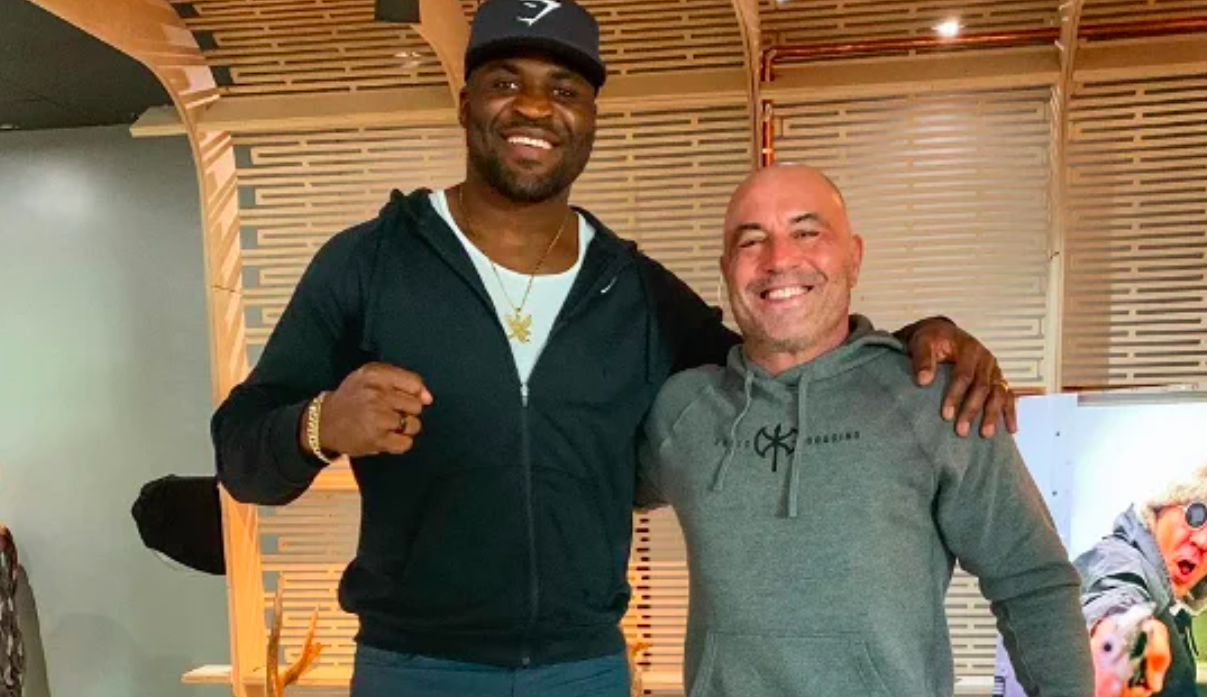 It appears unlikely that Joe Rogan will ever call one of Francis Ngannou's fights again and the popular podcast host says that this is something that 'bums him out' following Ngannou's recent move to the Professional Fighters League (PFL).
Ngannou inked a big money deal to represent the fight league earlier this year, concluding what was one of the most intriguing free agent spells in recent mixed martial arts history which saw various promotions, including Bellator and Bare-Knuckle Fighting Championship, attempt to position themselves to secure the signature of the hardest-punching fighter in UFC history.
But with Ngannou set to compete in boxing later this year ahead of making his PFL debut sometime in 2024, Rogan says that it is a shame that he and the UFC couldn't come to terms with its former heavyweight champion on a new contract — and suggested that his new home doesn't have quite the same calibre of heavyweight talent to test him against.
"It's a big loss in my mind, like, him going over to the PFL," said Rogan on his The Joe Rogan Experience podcast. "It bums me out. I understand it. I'm happy he's going to get paid, I'm happy he's going to get to box, but I loved watching this guy fight in the UFC. He was a f*cking monster. He was so good, and he is so good. It's going to be interesting. I just don't know who they're going to have him fight."
But when it comes down to, Rogan added that Ngannou — for all his highlight reel KOs — won't go down as the greatest heavyweight in the UFC's history. That honour, he says, goes to Stipe Miocic — a fighter with whom Ngannou shared a two-fight series, with each scoring a win over the other.
"Stipe is the most successful heavyweight champion of all time," Rogan said. "Yes, 100%. He goes down in the record books as the guy who defended the title the most ever. He's beaten everybody. But you know, time catches up to you, wars catch up to you, and then Francis, who's a f*cking monster."
Comments
comments