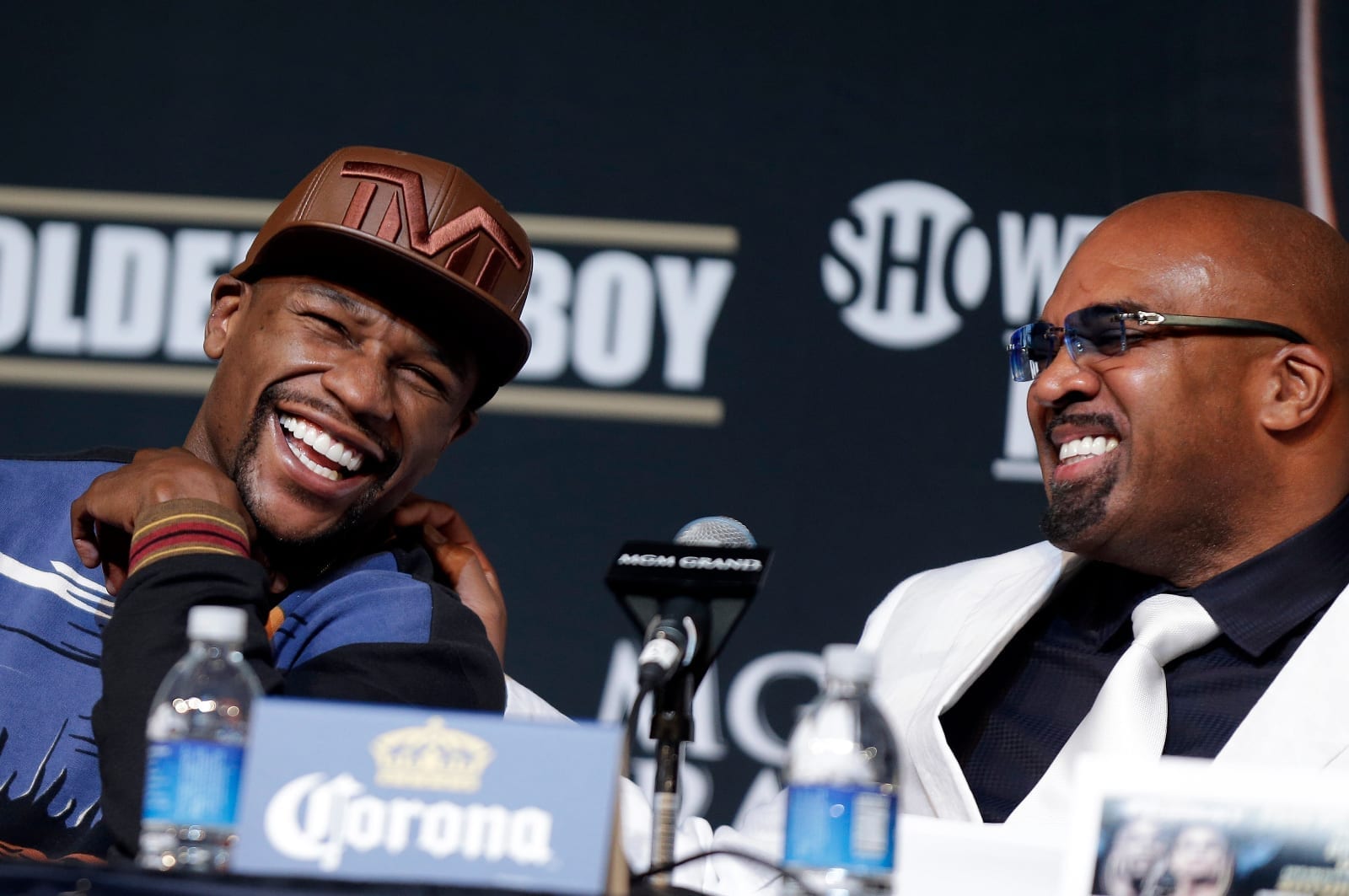 Joe Rogan isn't giving Floyd Mayweather a hope of beating Conor McGregor in the UFC Octagon… but he might throw a couple of bucks on the undefeated boxer against former professional wrestler CM Punk.
Speaking on his podcast with friend and former UFC fighter Brendan Schaub, Rogan got onto the topic of Mayweather's recent suggestions he'd be open to a trip to the Octagon to meet Conor McGregor in a rematch of their previous boxing fight.
Rogan, to put it mildly, isn't convinced McGregor will have much of problem winning the contest.
"We know that Floyd can't fight Conor [McGregor] in an MMA fight," Rogan said. "He can but the odds on Conor losing are so astronomically small. Whatever the fuck Vegas puts on it, that's cute. I don't care if it's 10-to-1, 100-to-1. I bet it's going to be like 900-to-1. It's going to be something ridiculous.
"Conor's going to kick his legs out. He's not even going to get a chance to come close enough. Conor's going to kick his fucking legs out. He doesn't have any chance. If Conor decides to shoot in and clinch, he's gonna clinch and he's going to rag doll him. Listen if this fight takes place, Floyd doesn't have a chance."
Where Rogan is willing to give Mayweather a chance in a UFC contest, however, is against Phil Brooks, AKA: CM Punk.
"Floyd's got a real chance," Rogan said. "CM Punk, way bigger, let's be honest about that. CM Punk is a guy who is wrestling at probably 190 pounds, cut weight to get to 170 to fight in the UFC. … Floyd Mayweather is the fucking greatest boxer, maybe of all time. At least on paper he is. Look at his accomplishments through multiple weight classes, undefeated, 50-0. I don't care if the last fight was Conor McGregor. He's still 50-0. That's fucking insane. He's on another level of everybody who's on another level."
So while no one is quite convinced yet that Mayweather is prepared to take the risk and don the 4oz gloves, Rogan does think the boxer has such a love for the money that Mayweather might actually go through it.
"I think [Mayweather is] going to make a half a billion dollars. It's really possible," Rogan said. "They really might rake it in with that fight. Floyd might be willing to do it. That would be crazy money. I think you could sell it. If Conor decided to give five, six months for a training camp. I can't wait. I cannot wait."
Comments
comments