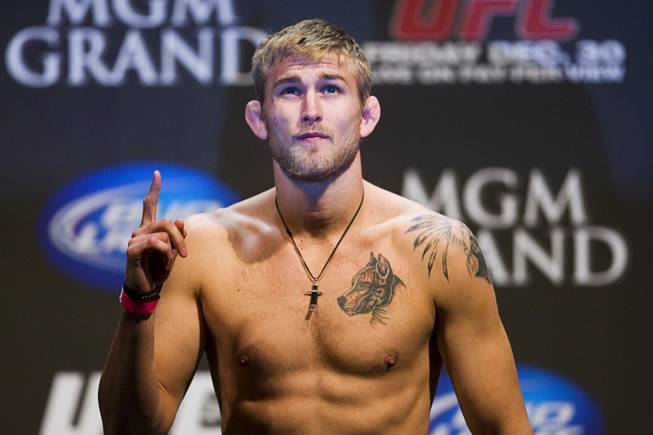 With Daniel Cormier moving up to the heavyweight division to face Stipe Miocic in a champion versus champion match up, it leaves both the heavyweight and light heavyweight weight classes some time to do some organising.
At the moment, no outright contender sits above the others to say they should be the man to face either belt hold, meaning the cross-division contest will allow time for a few bouts to take place to cement a challenger to either man. And while that seems to be sitting okay with most, there are a few dissenting voices that say otherwise.
Case in point, Alexander Gustafsson.
The Swede is widely regarded as the best talent outside Cormier at 205-pounds (providing Jon Jones is out of the picture), and would likely be the man most point to as a potential challenge for the champion. Gustafsson was thoroughly unimpressed by Cormier's move to heavyweight, stating he should be the man to fight Cormier next.
With that suggestion rebuked, it seems Gustafsson is looking to make things personal, and today took to his social media to call out Cormier's longtime friend and teammate Luke Rockhold.
"Your teammate is holding MY Division hostage, and you think there are only easy fights at LHW," Gustafsson wrote. "If you think Romero hits hard, then wait till you come to the big boys. I want [Cormier], and knocking you out will keep me warm in the meantime. Beware of coming up in weight because I will be standing at the front door waiting."
Comments
comments