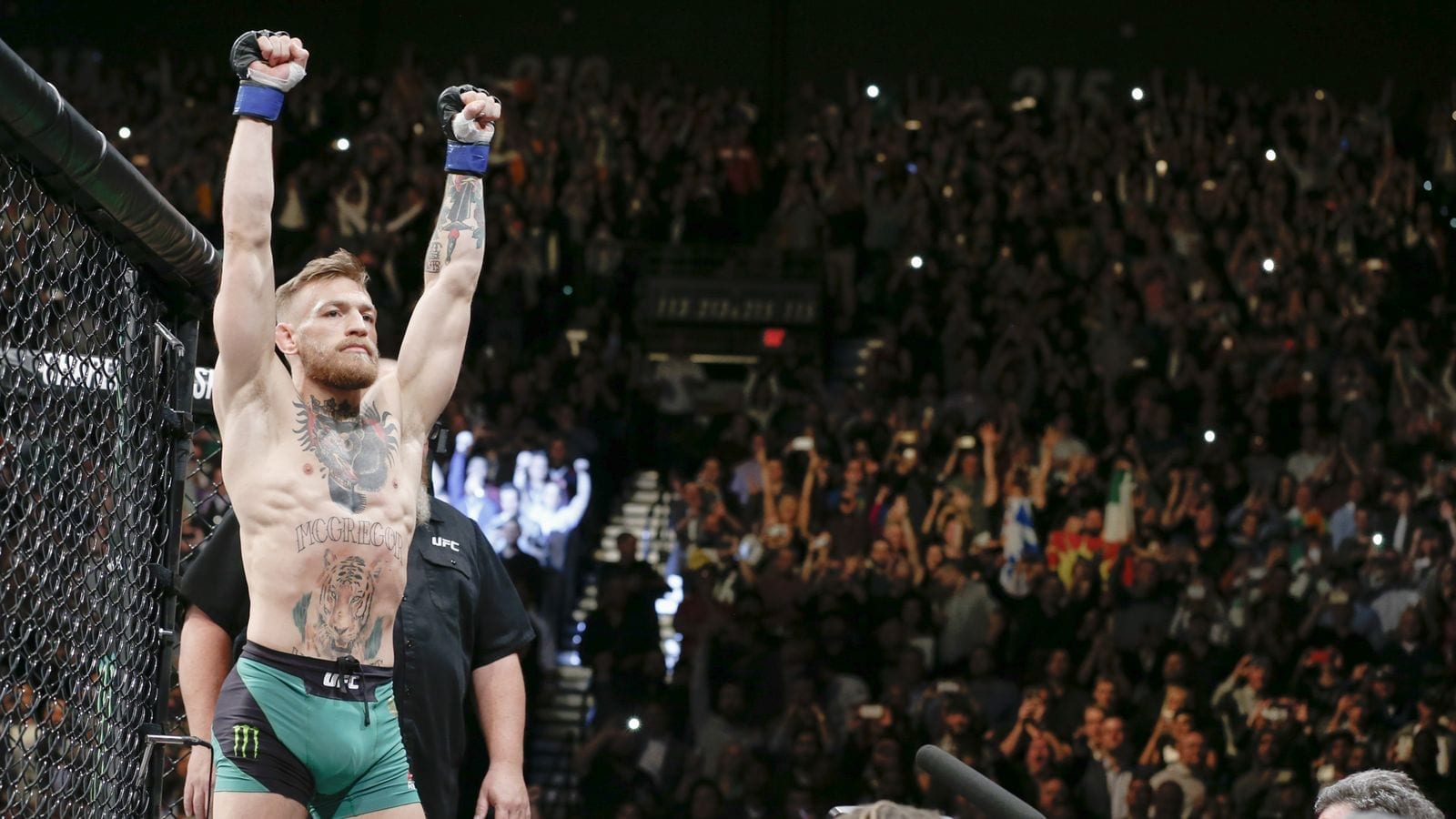 The UFC featherweight division is in — albeit it less than it was — a weird spot at the moment.
With Max Holloway defeating Jose Aldo on Saturday night in Brazil, the 145-pound division received a much needed shot of clarity, unifying the two belts currently in play. But while Holloway is now regarded as the undisputed champion (previously having been an 'interim' title holder), there still comes the question of Conor McGregor.
It's well known, of course, that McGregor never lost his featherweight belt inside the Octagon, with the UFC taking it from him and awarding it to Aldo — a controversial move considering McGregor had just defeated Aldo for the belt in the first place. Considering that, and the fact that McGregor has previously beaten Holloway as well, and it's no surprise that many believe the featherweight division will never truly be 'sorted' until McGregor addresses his future (if any) at 145-pounds.
One person who does believe things are clearer than they seem, however, is UFC commentator Joe Rogan. Speaking during the pay-per-view last night on his 'Fight Companion' podcast, Rogan shared his belief that McGregor's record makes him the best featherweight in the world.
"I got say Conor [McGregor]'s the greatest 145-pounder of all time cause he knocked out Aldo, who was clearly the greatest," Rogan said. "But in terms of who's got more victories of course it's Aldo. He's got the body of work. The problem is — we're not doing MMA math here, you're having two guys actually fight each other. So if you said who is the greatest of all time? 'Well it would have to be Aldo because he beat all these guys' — no, no no, because the two of them fought and Conor merked him. So you've to give it to him.
"Otherwise there's no other metric. There's no other metric other than a knockout. That's the most important deciding [factor]."
For Rogan, it's not just the nature of McGregor's 13 second victory over Aldo that puts him above, it's the fact that it was clearly a planned action after footage emerged of McGregor planning the exact punch that put Aldo to sleep.
"Conor showed that a guy can come in — well a guy as talented as Conor — a guy can come in and fuck with [Aldo's] head," Rogan said. "Which Conor absolutely did, get inside of his head and create a lot of stress, a lot of stress. Force him to rush, and then Conor, relaxed as fuck slides out the way and drops that left hand bomb on him.
"He's the best ever. You have to say he's the best ever even if he never fights featherweight again. Why? Because he KO'd the best ever," Rogan said. "The reality is Aldo's the best ever, but Conor KO'd him. You couldn't say without the Aldo fight that Conor was the best ever. 'Cos you look at all the different people that both of them fought, you're like wow it's really close, it's really interesting, Aldo has more fights.
"But once they actually fight, that's it. That's all that matters. It's not MMA math. So you've got to give it to him."
Comments
comments