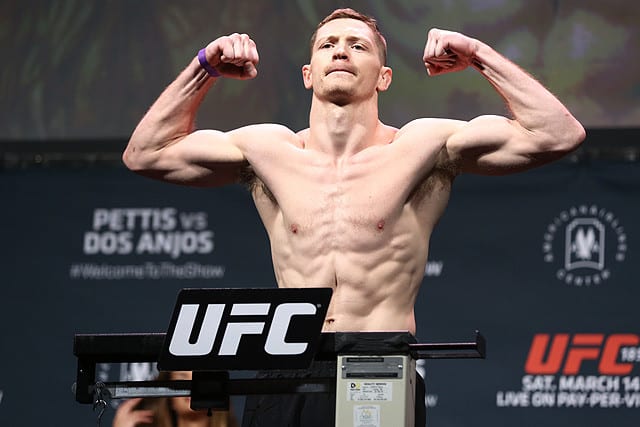 Joe Duffy has announced his retirement from mixed martial arts.
Earlier this evening, Duffy was submitted in the first round of his fight with Spaniard Joel Alvarez at UFC Fight Island 2, bringing him to three defeats in a row. While Duffy said leading into the contest he was feeling healthier than he has in years, in a statement made to his social media the lightweight said the loss had clarified a few things.
"Thank you all so much for all your messages of support all week. I have been blessed on this journey in MMA and am truly grateful for every experience. I felt great all through camp and even warming up, I believed I was back to my former self then when I went in there it just falls to pieces.
"I think it's time to realize that I haven't got what it takes any more. Congrats to Joel Alvarez and thank you to the UFC for all the opportunities. I'm sorry I didn't achieve what I set out to achieve for my fans, family, friends and myself but it just wasn't meant to be. I am officially retiring from MMA competition."
Duffy retires with a record of 16-5.
–
Comments
comments