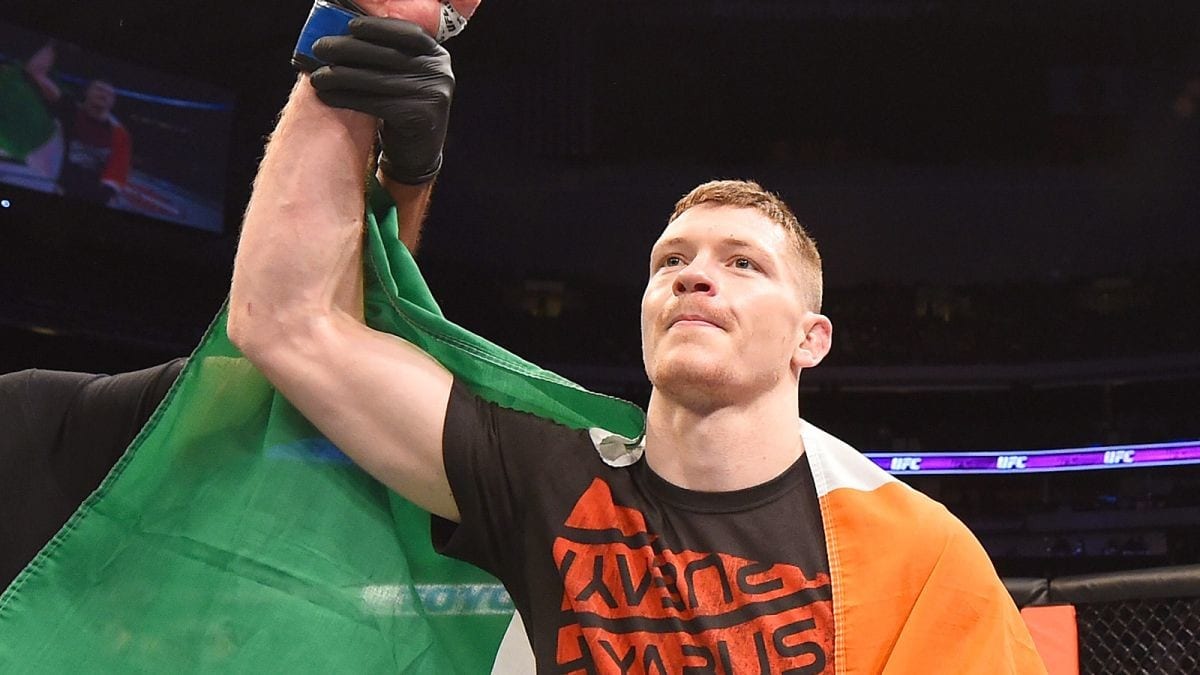 It is an interesting period in the career of Joseph Duffy. The Donegal man, who trains under the watchful eye of Firas Zahabi in Montreal's Tristar gym, fought out his UFC contract in London last weekend earning a unanimous decision victory over Reza Madadi. 
In his five fights in the octagon, Duffy won four with just one of those going outside the first round. His sole loss, a decision defeat to Dustin Poirier last year, showcased that his pinpoint striking was arguably superior to Poirier's but Irishman was outfoxed by Poirier's slick grappling transitions.
With Duffy's contractual situation with the UFC up in the air and Bellator seemingly in the midst of a recruitment drive to bolster their roster, Duffy spoke to Ariel Helwani this week on The MMA Hour (as reported by MMAFighting) to give an update as to his next move.
"I've come this far. I'm definitely going to test free agency" Duffy said. "I'm going to see what offers come in. I believe there's something like, maybe 90 days, before I can speak with other promotions or something. Obviously I know the UFC has a window now where they can make some offers, so who knows what offers they'll make.
"So, I suppose I'm just going to wait and see. I'm going to look at my options. This sport is not a sport we're in for the rest of our lives, so I'm definitely going to try to make the most of it in the short space of time we're in it. It's not like we've got a pension plan or anything else, so I've got to try and weigh out the options and go for the best option."
Bellator have recently finalised the signings of former UFC fighters Ryan Bader and Lorenz Larkin, as well as Conor McGregor training partner Dillon Danis, and the signing of Duffy would signal another statement of intent from Scott Coker and his promotion that he is serious about challenging the UFC's stranglehold on the sport.
As for what Duffy thinks he is now worth, he isn't sure of a precise figure — just that it should be larger than the first contract he was handed by the UFC when he initially signed with the organisation.
"Obviously the purse should be different now to what it was before, because before I was 3-1 (in the UFC), now I'm 4-1. But, it's not like I've got a figure in my head. At the minute, I'm still trying to get my head around just being a free agent, obviously the whole weekend, the whole experience. It's only now I'm kinda settled.
"But I would gladly sign with the UFC if we come to a good deal and everything. I've enjoyed every second of working with them so far. I said it all week, I've got a great relationship with most of the staff of the UFC, and I love the USADA program and this type of thing. So it's not like it's 100 percent done or anything else; I'm just open to all offers and I'm interested to see what offers are on the table."
Comments
comments