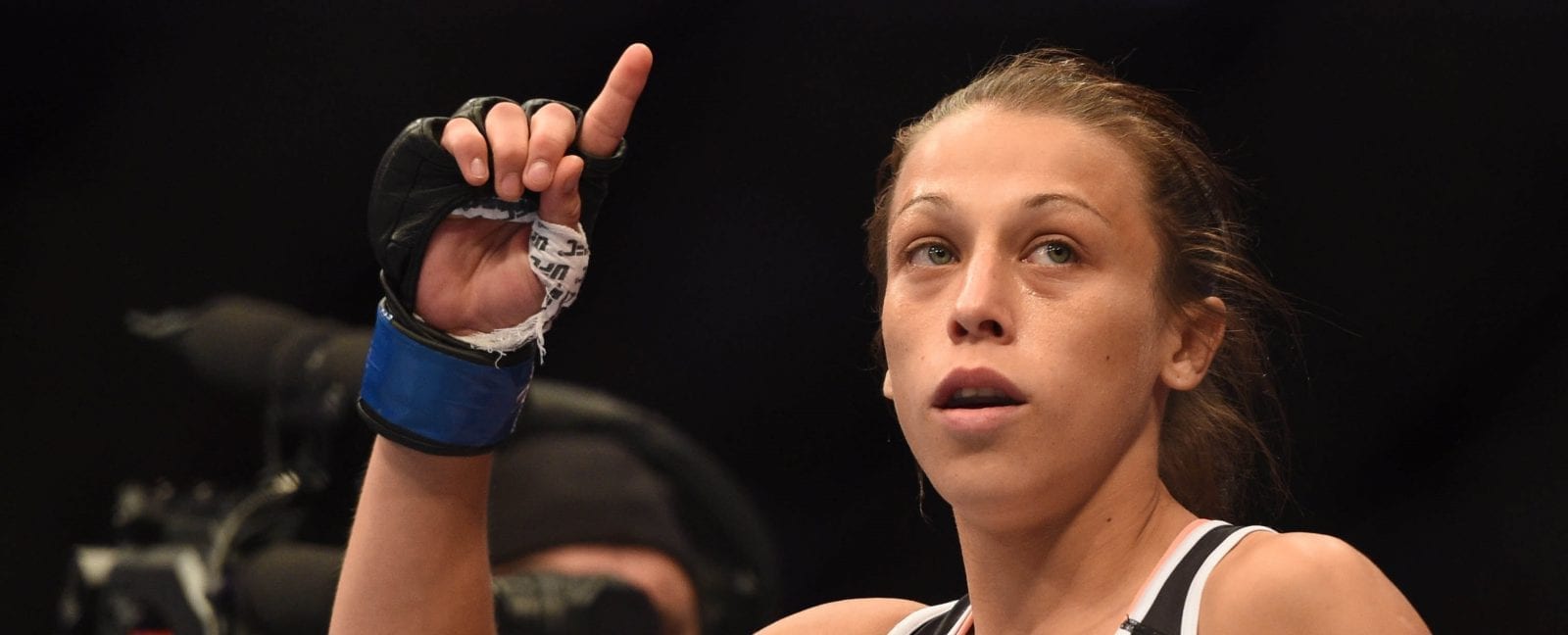 At UFC 223, it's Khabib Nurmagomedov and Tony Ferguson who are stealing the headlines with one of the most anticipated contests in UFC history. But, while that fight is undeniably as good as mixed martial arts can get, there's another fight on the card that seems to be going under the radar in Joanna Jedrzejzyk vs. Rose Namajunas.
In the co-main event, Jedrzejzyk will attempt to reclaim her strawweight title from Namajunas after losing it at UFC 217 last year in one of the most stunning defeats in recent memory. As is always the way when a dominant champion loses emphatically, there's a feeling that Jedrzejzyk is being written off in the lead up to this contest.
For Jedrzejzyk herself, however, this is merely just an opportunity granted to her by the UFC to prove it was a bad weight cut, not a bad performance, that cost her the belt.
"[Namajunas] is the champion and she could do whatever she wanted to do, but [the rematch] was not up to her,"Jedrzejzyk said on the UFC 223 media call. "Right after the fight, Dana said that I would get the rematch," she said. "I love Dana as a human being. He is my boss and it's a pleasure for me to fight for the UFC. I don't care what people say, he keeps his word. This is what I like about him and the UFC.
"[UFC] knew about this weight cut and how my weight cut impacted my performance that night. They know who is the best strawweight in the world and I will prove that on April 7," she said. "I'm very happy that I will face Rose. I think I couldn't stand someone fighting her before me because this belt belongs to me and I put on such a great camp to prove that to all of you guys."
–
Comments
comments