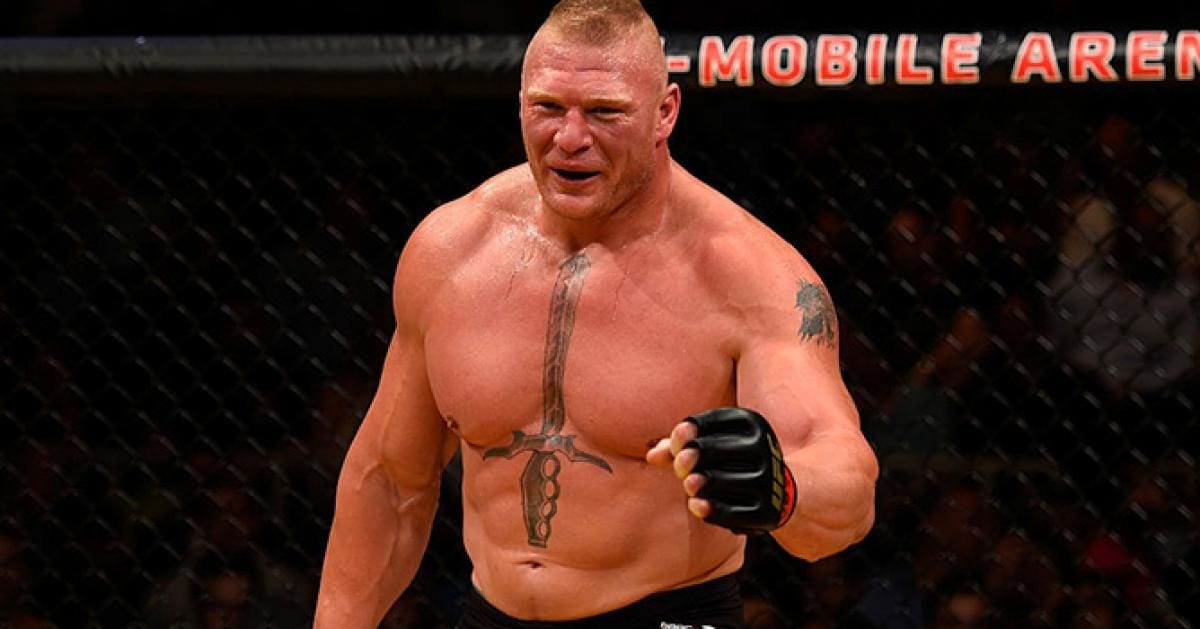 When it comes to Brock Lesnar, there are few people in the world who know him better than longtime friend Paul Heyman.
Heyman and Lesnar have had a relationship since Lesnar's debut into the professional wrestling firm, WWE. While Heyman plays Lesnar's on-screen 'advocate', the pair are real life friends, with Heyman being one of the few to be allowed into the former UFC heavyweight's inner circle. Because of that, he has something of a decent insight into what Lesnar's next career move might be — particularly interesting with rumours of a return to the UFC.
"I don't think it's any secret that Brock is looking to get back into the Octagon," Heyman said, speaking with newsweek. "He is obviously eyeballing another fight in UFC. There's no secret. He's posing for pictures with Dana White wearing a UFC shirt in the UFC offices in Las Vegas. That's not a negotiating tactic, Brock Lesnar wants to compete inside of the octagon. There's no leveraging that; it's a fact.
"We both have a number of projects we have been interested in pursuing that will start to kick off after WrestleMania. That doesn't mean Brock Lesnar can't retain the title and we do those other projects simultaneously in a continued run as Universal Champion. The proof I offer to you is Brock Lesnar fought Mark Hunt at UFC 200 and, six weeks later, main evented SummerSlam against Randy Orton.
"Brock Lesnar can do both and he has proven that time and time again. And I've been the co-founder and co-running my agency since I came back in 2012. I've been working on outside projects this entire time, so we can certainly walk that line when it comes to working in WWE and other projects. Mine is entertainment-based, Brock's is beating the hell out of someone in the octagon."
Lesnar's potential return to mixed martial arts has been something of a hot topic as of late, with heavyweight contender Francis Ngannou making it clear that Lesnar is the man he wants to meet next in the cage.
Comments
comments