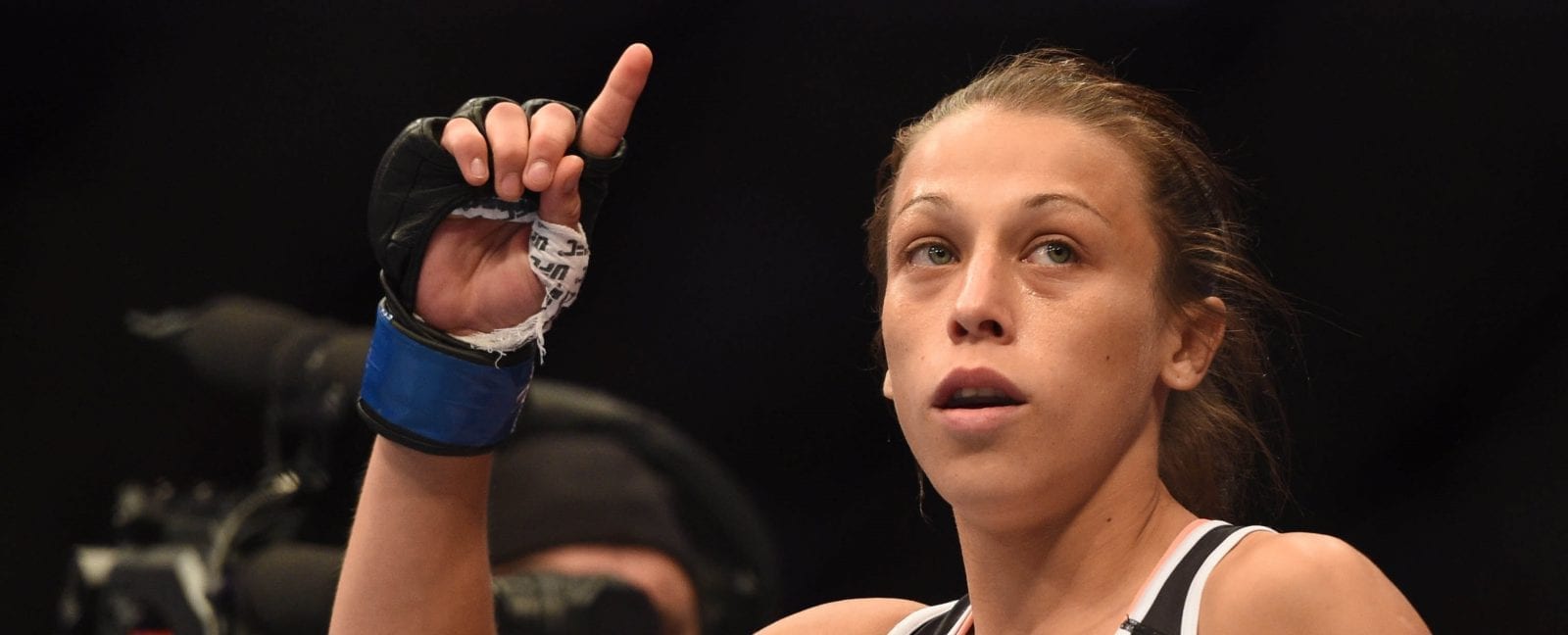 Joanna Jedrzejczyk wasn't herself when she suffered the first defeat of her professional career last November.
The then undefeated champion was the odds-on favourite to dispatch her latest challenger, Rose Namajunas, but just over three minutes into the first round it was Jedrzejczyk, the world class muay thai kickboxer, who was on her back staring towards the lights of Madison Square Garden as Namajunas wheeled away in celebration.
On Saturday, once again in New York City, Jedrzejczyk will attempt to reclaim the title she lost in November when she faces Namajunas for the second time intent on righting what she sees as a series of wrongs which dominated her preparations for her sole career defeat.
"I'm know I'm stronger, not only physically but mentally as well – this belt belongs to me and I will take back what belongs to me this Saturday," she said as quoted by the Sydney Morning Herald.
"It's not like I was not focused on defending my belt last time, because I'm a hard worker … but I want this belt more than before."
On the eve of last November's event in Madison Square Garden, Jedrzejczyk was the final fighter on the card to step on the scales in the Stewart Hotel and, as brave a face as she put on, she later revealed that the weight cut to 115-pounds was particularly taxing on her body.
"My legs were numb from Friday to Saturday – I'm not looking for excuses and I don't want to take anything from Rose … but I know how good of a fighter I am, and how hard I work every day. And this time I will have a chance to show it and prove it. I know what impacted my performance that night. I was not a competitor, I didn't have a chance to show to people how hard I was training, how much work we put into the preparation … the weight cut just killed my brain. It wasn't the real Joanna you're used to seeing."
Jedrzejczyk later said that she cut 5 kilograms (11-pounds), a little under 10 per cent of her entire fighting weight, in the final 24 hours — an experience she says will stay with her for the rest of her life.
"After I'm done with fighting, I will write a book about it. People can say whatever they want, but I know what I had to go through. And the other fighters who say I'm using this as an excuse, shame on them for saying this. I ask you to drop five pounds in a week, are you gonna do this? Don't drink water the whole day and we'll see how you're feeling at the end. I had to push out 15 pounds (6.8 kilograms) of water from body, and I was skinny already – so imagine how it impacted my body, my brain and my performance.
"I don't want to take anything from Rose, she was very precise – but my brain was frozen. She cut me very easy, the punches were not strong. I couldn't move in that fight.
"I respected her before, and of course I respect her more now – I'd never [take a fight lightly]. I'm stronger physically and mentally for this fight than ever before, because I took care of every single thing. I'm stronger, and she's my next big challenge. She's a great fighter but I know what I have to do on Saturday to win the fight, and I will."
Comments
comments