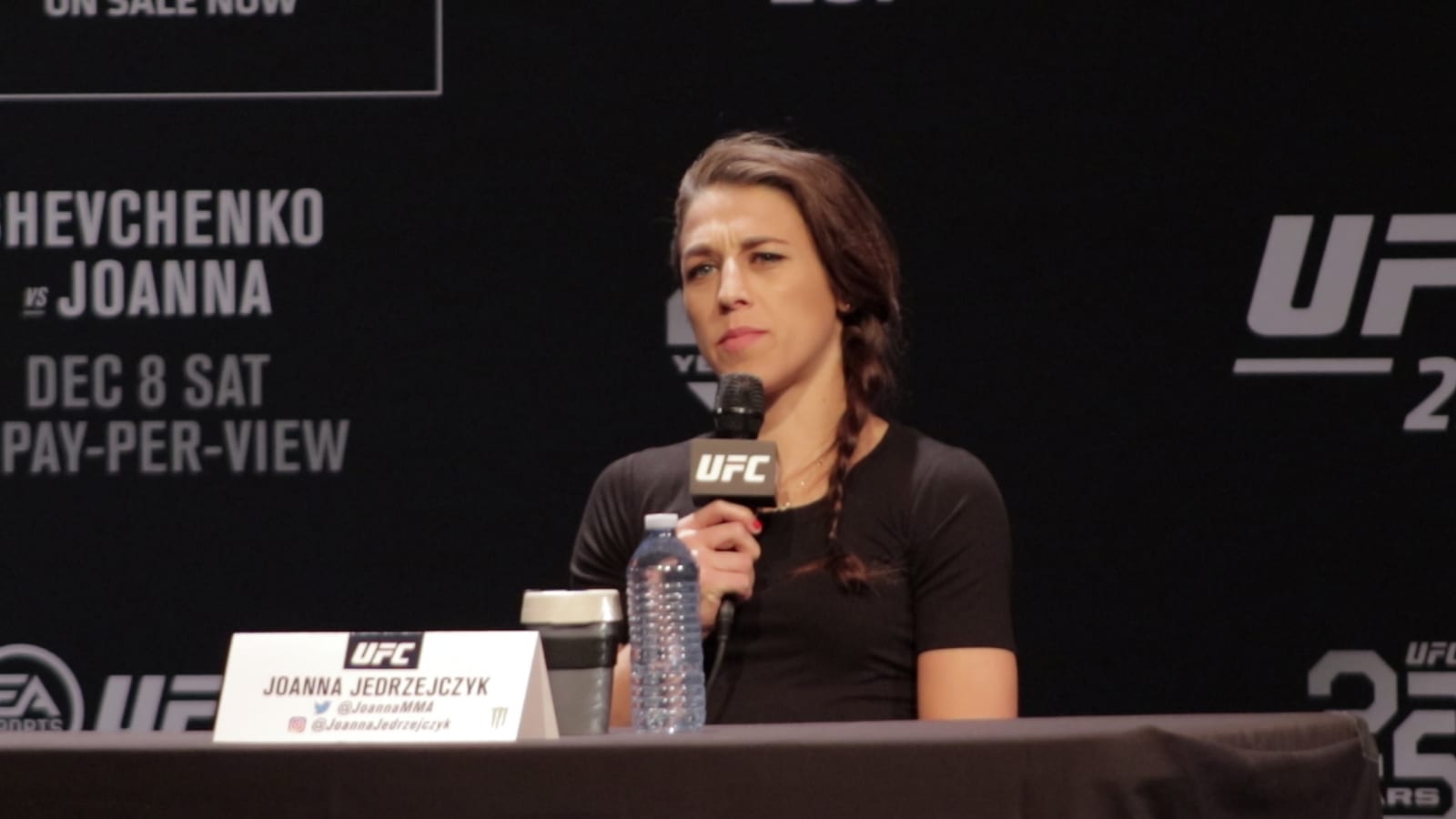 Mixed martial arts is a sport that tests the physical limitations of its participants as much as any other around.
Even the very best competitors rarely escape unscratched, and in a cruel twist of irony, it's usually the most compelling contests that cause the most damage. Case in point, Joanna Jedrzejczyk's recent war with UFC strawweight champion Zhang Weili.
The two women went toe to toe for 25 minutes last month, in a fight that saw the champion narrowly defend her title. For Jedrzejczyk, it was a particularly harrowing loss, as she left the Octagon physically deformed after incredible bruising and swelling formed on her face.
Indeed, according to Jedrzejczyk, it was by far and away the most pain she's experienced in her career.
"They did a small medical procedure on my ear, I had a CAT scan," Jedrzejczyk said, speaking to South China Morning Post. "I had an ultrasound, I had an X-ray, and honestly, after a fight like this, I felt like every touch from the doctors and nurses, everything was so painful.
"I didn't want anybody to touch my body, and I felt like my heart was bleeding, like my soul was bleeding."
But, in the latest in a long line of examples as to why fighters are fighters and fans are fans, Jedrzejczyk looks at the damage she took, the effort she put in not as a reason as to why she might retire, but instead why she should continue on.
"I ask myself every day [about retirement]," she said. "I'm not getting any younger. I'm only getting older. I took lots of damage in my last fight and I'm really grateful that nothing serious happened to me. It was only bruises. Every next fight is going to be a big risk, and I want to be a mother in the future.
"If I put on a hell of a performance, a hell of a war, why retire? If I was not training hard, if I was getting knocked out, if I was losing fights like a p****, then I could retire – but I'm a warrior."
Comments
comments