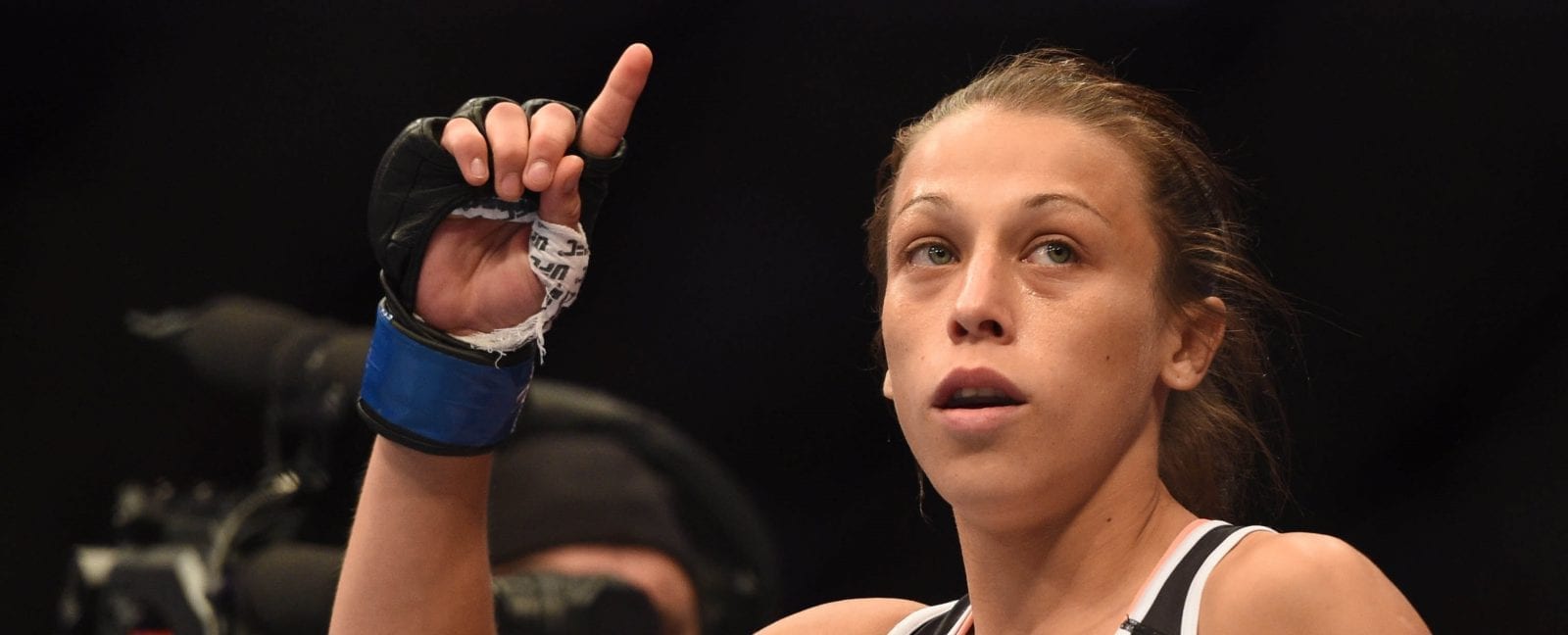 It wasn't so long ago that the UFC was seen primarily as the playground of American and Brazilian fighters, with one or two other nationalities sprinkled in for good measure. Nowadays, however, the UFC is peppered with fighters from all corners of the globe — all of whom intent on making their mark in the world's largest mixed martial arts promotion.
As it stands there are currently four European UFC champions in  Joanna Jedrzejczyk, Germaine de Randamie, Michael Bisping and Conor McGregor and with the likes of Francis Ngannou, Gunnar Nelson and Alexander Gustafsson also in contention in their respective divisions the chances of further European champions in the UFC is a very realistic scenario.
One of those European champions,  Polands's Joanna Jedrzejczyk, spoke recently to Thomas Gerbasi of UFC.com about what it means to her to be at the forefront of the development of the European mixed martial arts scene.
"Back in the day there was just UFC champions from the United States and then so many of them from Brazil," she said. "So I'm very happy that there are more and more UFC champions from the old continent, from Europe. It means a lot to me. I was there, then Conor, then Bisping and now Germaine. So I'm very happy for all of us, two female and two male fighters. It's amazing. I hope that Khabib (Nurmagomedov) is gonna win his fight [with Tony Ferguson], but it's a very difficult fight. I have so much respect for both of them. But there are more and more opportunities coming for European fighters."
It isn't just the UFC who have recognised the wide pool of talent currently fighting in Europe, other promotions are doing the same. BAMMA have rarely been more popular and have a co-promoted event with Bellator taking place in Belfast on Friday — the second such event on the island of Ireland since December. European fighters like James Gallagher, Liam McGeary, Paul Redmond and Norman Parke will compete on the card (as well as numerous other up n' comers from Ireland, the UK and beyond) in what could be seen as one of the strongest showcases for European talent to have taken place in the last year.
With the popularity of mixed martial arts at an all time high in Europe, you can expect the number of top class fighters emerging from these parts to swell considerably in the next ten years and we have the likes of Jedrzejczyk, McGregor and the likes of Michael Bisping, Bas Rutten and Andrei Arlovski before them to thank for that.
Comments
comments