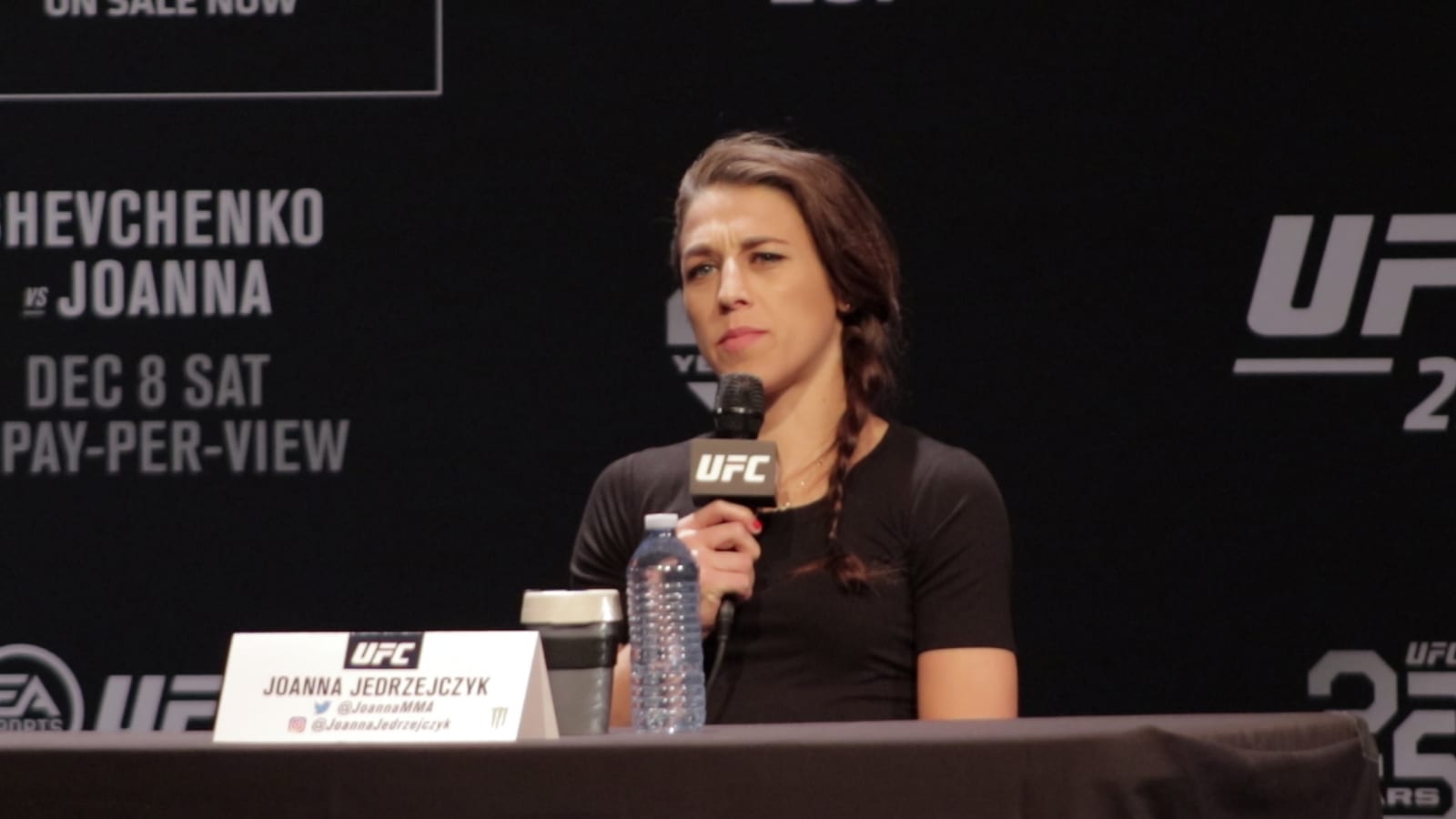 Through seven years and 20 straight fights, China's Weili Zhang has had no equal.
This run has extended into her four fights in the UFC and particularly to her 42-second title win against Jessica Andrade last August but the new strawweight champion faces what will be the most daunting test of her career in the UFC 248 co-main event when she takes on Joanna Jedrzejczyk, a woman who can claim six world title fight victories in the weight class.
The Pole was once the most fearsome fighter in the division, even if that title has been ceded to the Chinese somewhat after three defeats in her last five fights, but memories of defeats to Rose Namajunas and Valentina Shevchenko will be long gone if she is able to impose her laser-sighted striking game on the fiercely aggressive champion.
It won't be a surprise to many that the Pole will be banking on her striking to be the difference-maker in Las Vegas this weekend, something that she has outlined to the media days out from the fight.
View this post on Instagram

💥💥💥💥 🖤 @ufc 📸 @jeffbottari 💚 @monsterenergy 👸🏻 #openworkout #ufc248 #teamjoanna #monsterenergy
"I want to use my combos and my boxing, mix my boxing and my kicks. My footwork is going to be key. My jab, my distance, my reach, cutting angles," Jedrzejczyk said to the Bleacher Report.
"I want to be unpredictable. I want to make her uncomfortable. This is what's going to happen. Weili is a very a dangerous fighter, so my strongest muscle in this fight is going to be my brain. I will have to be smart and clever, but of course, physically I'm ready too. Strong, powerful, lean, mean, and ready to rock and roll, man.
"I think I can expose her in this fight."
Defeat for Jedrzejczyk on Saturday night simply isn't an option. Should she be unsuccessful, that would be a third loss in three straight UFC title fights across two weight classes and would potentially rule out further championship contents, at least in the short to medium term.
She is capable, no doubt. The backs of queues weren't made for fighters like Joanna Jedrzejczyk but Weili Zhang is no ordinary opponent.
Comments
comments