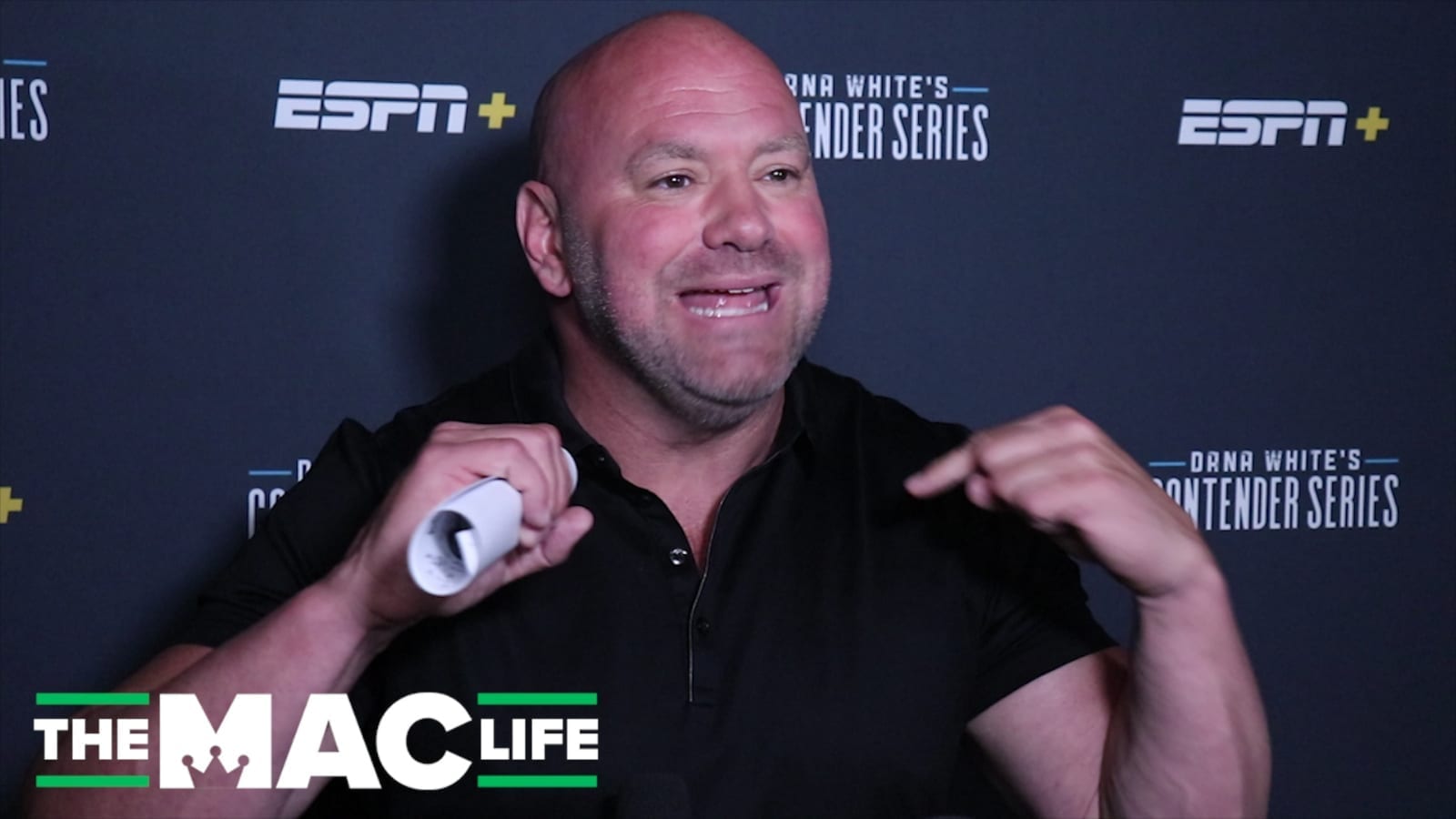 More than a few eyebrows were raised when Dana White confirmed recently that it would be Jose Aldo — and not Petr Yan or Aljamain Sterling — who would be next in line to challenge UFC bantamweight champion Henry Cejudo, but the UFC president doesn't want to hear about it.
Cejudo and Aldo will clash for the 135-pound championship at UFC 250 in May, with Aldo being afforded a home country title opportunity despite coming into the fight on the back of two successive losses, as well as four in his last six. Yan and Sterling, meanwhile, have won a combined ten straight fights in the UFC.
As is his wont, Dana White isn't engaging with the criticism.
"I think [Jose Aldo] won," White told TMZ of Aldo's last fight, a split decision loss to Marlon Moraes. "I think the judges got it wrong and he won the fight. When you've done what Cejudo has done, he agrees.
"He texted me right after the fights and said Aldo won that fight. He wants to fight Aldo. He wants to fight the legend."
Aldo's status as a legend in the sport is unquestioned. The longtime featherweight champion can boast one of the most impressive resumes in the game, even if that reputation has been tested somewhat by a recent dip in results and, as such, White reserved some words for those who have spoken out about the upcoming contest.
"Then don't watch it!" he said. "People are full of sh*t. People are full of sh*t, it's going to be an incredible fight. Aldo absolutely deserves this. Cejudo wants it. The champ-champ, the guy who won belts in two divisions wants to fight Aldo. So what does that mean? And Cejudo isn't a guy running around looking for easy fights."
Comments
comments