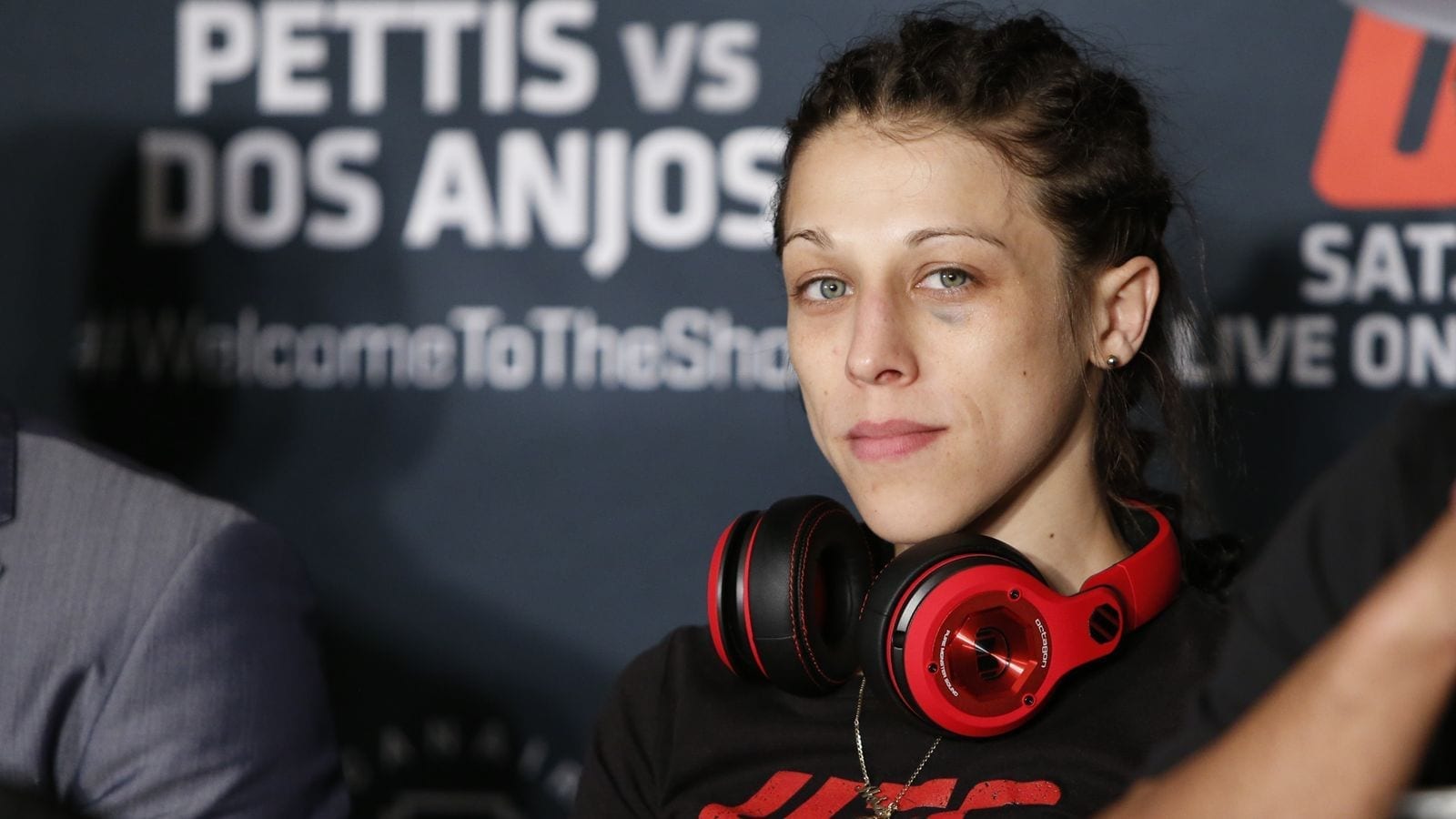 Prior to her loss at UFC 217, at which Joanna Jedrzejczyk faced Rose Namajunas, fans and pundits had already started suggesting the Pole had run out of challenges in the 115-pound weightclass.
And with the introduction of a women's 125-pound division, a move up for Jedrzejczyk seemed inevitable. That is, until Jedrzejczyk lost the strawweight championship to Namajunas, and fell short again in the rematch.
Now, according to the woman formally known as the strawweight queen, she isn't going anywhere until she has that belt wrapped back around her waist.
"I had a plan to move up after my last fight with Rose Namajunas," Jedrzejczyk said, speaking on The Ariel Helwani MMA Show. "But [the UFC and I] made this decision somehow together that I'm staying in 115, I'm winning the fight and I believe that I will go for the belt next. I need some rest, I don't want to take too much time off, I want to keep on training, evolving everyday with every training.
"But there is no reason to fight someone. Like I said, if Rose is going to fight sooner, maybe this year at the end of the year, maybe I will step to the Octagon in March and face the champion. We will see. But even if Dana is going to call me this week and ask me to fight in California [at UFC 227 for a title], I will fly to California and fight in California.
"If they change the fight to next month, or two months for the belt, I will do this. … I need this bad. I need to get back what belongs to me."
Comments
comments