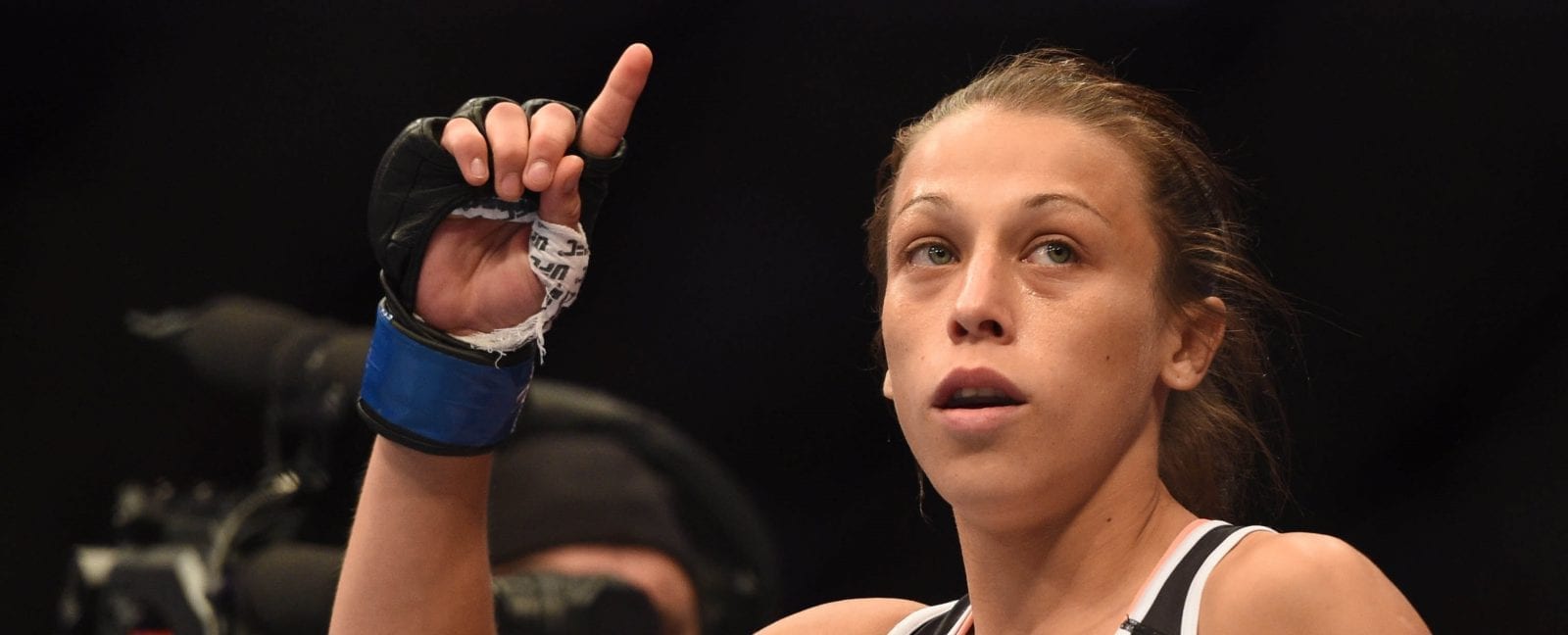 We are living in a world where Joanna Jedrzejczyk is no longer the UFC women's strawweight champion.
The dominating striker from Poland was stunningly defeated by Rose Namajunas at UFC 217 last Saturday, with the finish coming in the first round following vicious ground and pound by the then-challenger.
As if the victory for Namajunas wasn't stunning enough, the finish itself was even more incredible. After Namajunas dropped Jedrzejczyk, she followed up with punches on the canvas, before the champion appeared to tap in submission. While the commentators, media and fans noticed Jedrzejczyk's hand hit the floor, she is far from impressed with suggestions that she gave up.
"Really, I think I was not there," Jedrzejczyk said on today's The MMA Hour regarding her loss. "When I saw this — I know for people who say I got hit, I went down, I got the tap. Someone said that I tapped. I never tapped. Are you kidding me? It was probably [me] trying to standing up.
"[It's like] a piece of second for me. But I know it took a while. From the punch, on the ground, when she did ground and pound. When I had the turtle position. For me it was like a piece of second, but I know it was a few long seconds. It looks totally different from people think, you know."
.@JoannaMMA says she didn't tap out during her fight with Rose Namajunas at #UFC217. Watch #TheMMAHour LIVE: https://t.co/HbjZRlHFNs pic.twitter.com/8B6fL6lkpB

— MMAFighting.com (@MMAFighting) November 6, 2017
Then, when asked by host Ariel Helwani to reiterate that she didn't tap, Jedrzejczyk wasted no time.
"Who said that? Who said that?" Jedrzejczyk asked. "I didn't tap. I heard this a few times. But come on man, I didn't tap. It was probably I trying to stand up … I didn't know what was going on that time, probably. I couldn't get the right balance, that's what it is probably. But I didn't tap. I never tap, and I didn't tap."
Comments
comments