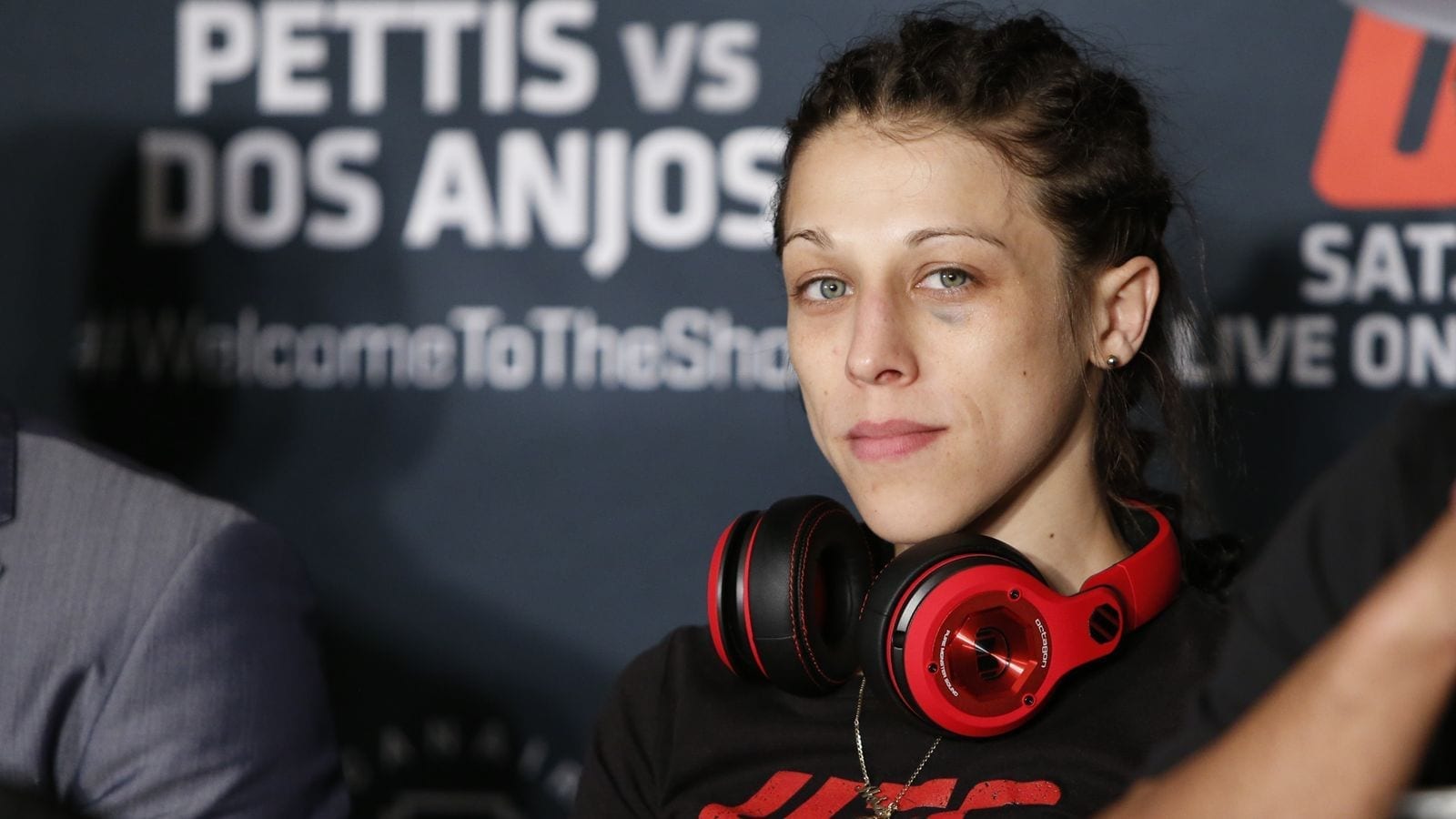 At UFC 217, Joanna Jedrzejczyk was defeated for the first time in her professional mixed martial arts career by Rose Namajunas. It was one of the most stunning upsets of 2017.
Should Jedrzejczyk have won the contest, she would have tied former women's bantamweight champion Ronda Rousey's record of six. Because that record was on the line, and because both women have been emphatically dominant champions, much was made of how Jedrzejczyk would react to defeat — particularly in light of Rousey's now famous refusal to talk to the MMA media.
Well, while speaking to those very same outlets, Jedrzejczyk explained she had no interest in comparisons with Rousey, or her legacy.
"Please don't compare me to Ronda Rousey," Jedrzejczyk said at the post fight press conference. "I love her so much, and we have very good relationship, but please let's leave this bullshit away. I never take fights personal, and I'm not emotional when fighting."
And, in stark contrast to Rousey's demeanour following a loss, Jedrzejczyk was quick to congratulate her opponent, holding her hands up and acknowledging the loss was on her own hands.
"This is what happens," Jedrzejczyk said. "Congrats to Rose, I'm happy for her, but it was not personal. This is what happened. The things which happened before the fight had nothing to do with this fight. It was a good punch. She cut me off. I really don't know what happened, but it's the fight. We take these risks."
As for what's next is uncertain, but if Jedrzejczyk has her way, an immediate rematch would be on the cards.
"I will sit and talk to Dana and the UFC," Jedrzejczyk said. "I think I've been a good athlete and a good champion for the UFC. I think I deserve the rematch. If I get the rematch we will see. I am looking forward."
—
Comments
comments