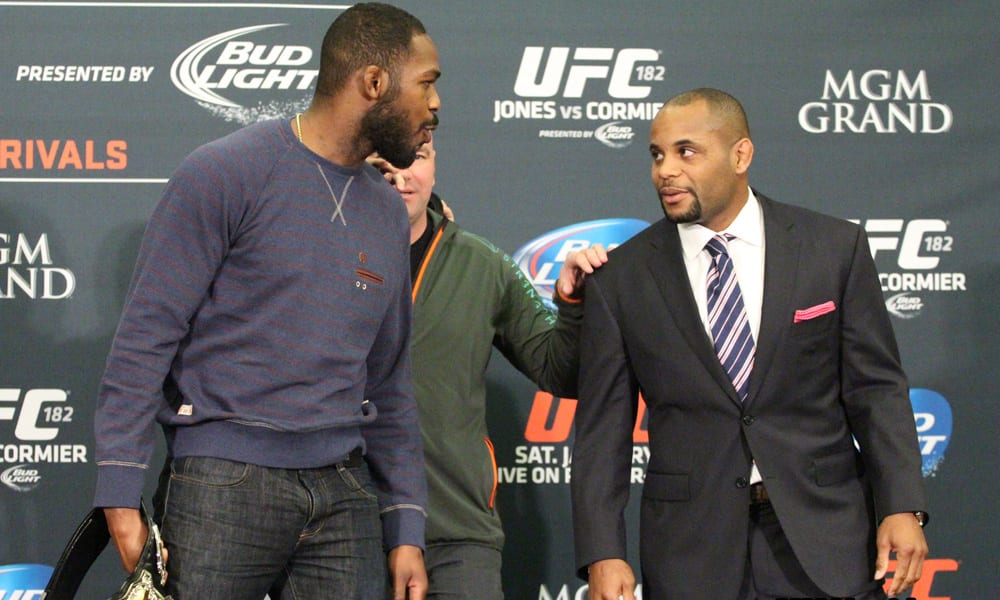 Daniel Cormier isn't ready to close the book on Jon Jones yet.
The UFC light heavyweight champion fought, and was defeated by Jones at UFC 214, only for the result to be overturned by Jones' infamous steroid failure. Despite the history books labelling that bout a no-contest, Cormier has been reluctant to take any real form of moral victory.
Instead, Cormier has just one way in his own mind to feel justification and reward from his vicious rivalry with Jones. Beating him inside the cage. Now, with Jones currently facing a lengthy suspension, that opportunity may not arise for Cormier in the near future.
Not that it will stop him hoping.
"For me, personally, I prefer him to get a shorter suspension, so we could fight again," Cormier said. "Of course I would fight him again. I am who I am, to fault. … I just like to fight him. I feel like I get better every time I prepare to fight him.
"I'm not gonna move on from our rivalry. It was too big. It's gonna go down in history. I think people are optimistic. They want to believe in the good. When he says stuff like 'back to work,' they think maybe it's not gonna be as long."
While their second fight was a close affair until the fight ending headkick, it's fair to say that plenty of fans believe that Jones is simply a (small) level above Cormier. Cormier understands some may have reservations, but he has confidence in his own ability.
"It's crazy, I still don't believe that I can't win those fights," Cormier said. "It's nuts. People ask me, I'm like, 'I can beat this dude.' I'll push myself to the limit to try to do it."
Comments
comments