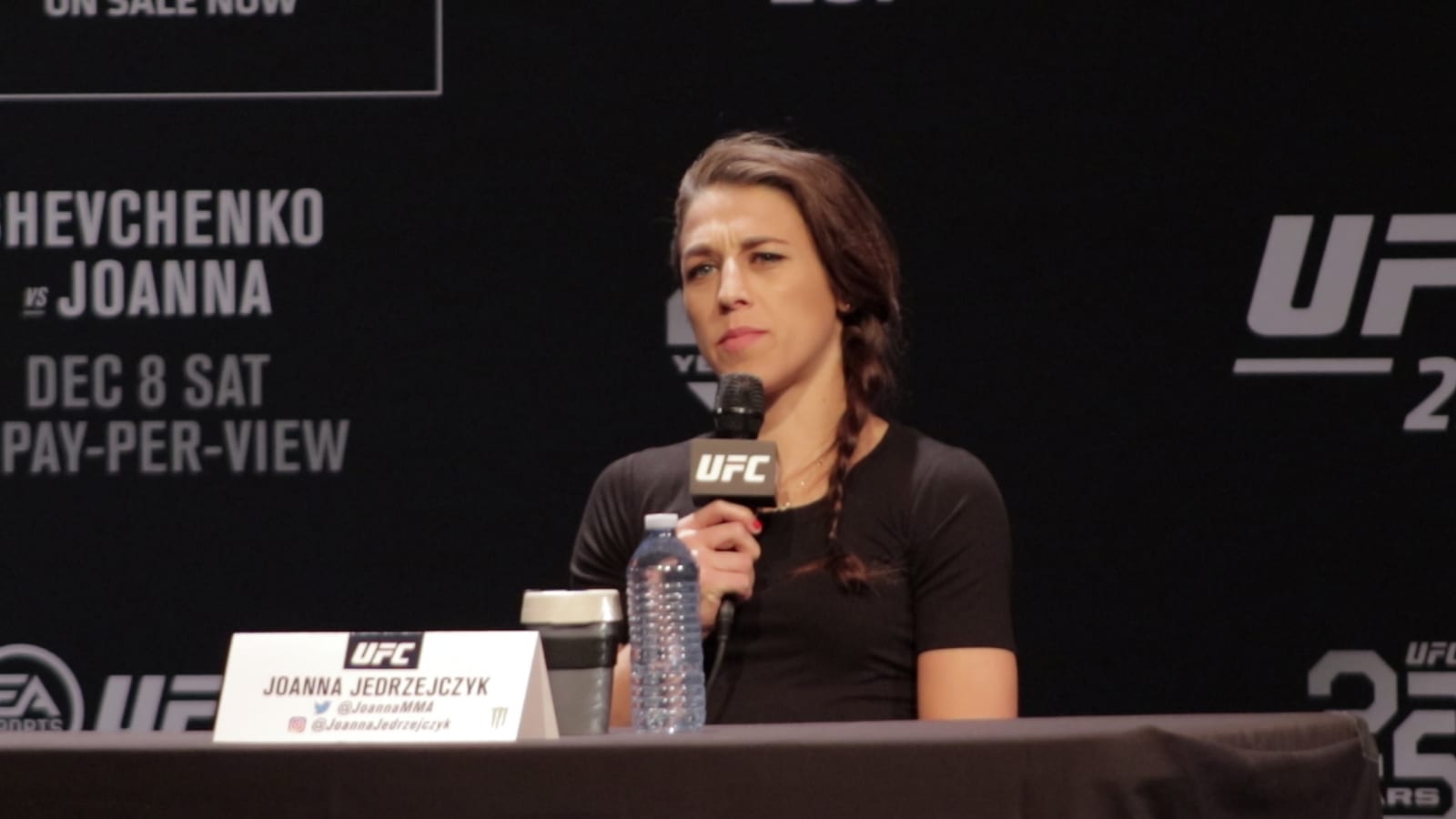 Joanna Jedrzejczyk appears tired of fellow American Top Team member Colby Covington's antics.
Covington has created a chasm between himself and much of the gym after continuously finding himself in wars of words with other folks at ATT. Names like Jorge Masvidal and Dustin Poirier have recently made it clear they want to have words with Covington as soon as they next see him, and not it seems the hard feelings isn't reserved exclusively to the men.
According to Jedrzejczyk, who defeated Michelle Waterson in Tampa over the weekend, for the first time she's rooting for someone against her own teammate when Kamaru Usman meets Covington this December.
"I wish Usman beats his ass. I shouldn't say this, because you always should support people, but Colby is acting weird, you know," Jedrzejczyk said, speaking on the Ariel Helwani MMA Show. "He's an ugly guy. Never talk bad about your teammates. Doesn't matter if you like them or not."
"Of course I do not like [the way he talks]," she continued. "You should respect each other. American Top Team, we have more and more fighters coming from all over the world. Training really hard, we support each other, Colby should respect the rules and he's not. He's acting like he's Conor McGregor, trying to show in videos people open the door for him, he's driving fancy cars. It isn't true guys, it isn't true.
"He's hard worker. He's the champ, but no. I don't get it. I don't buy it.
–
Comments
comments