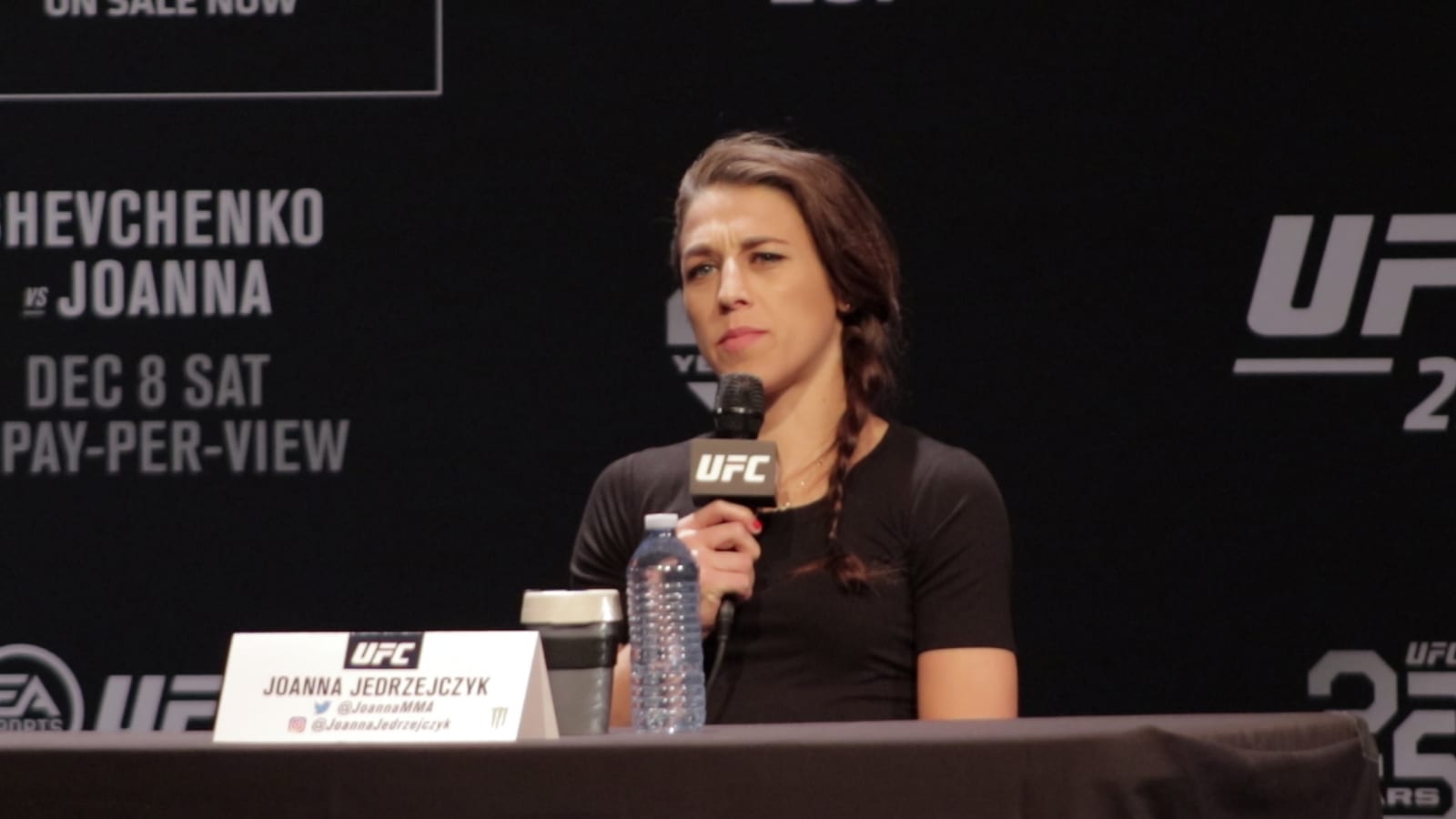 Joanna Jedrzejczyk has a win over the current UFC strawweight champion Jessica Andrade, and if her recent comments are to be taken at face value, she would fancy herself in a rematch should one take place in the future.
Jedrzejczyk is scheduled to meet Michelle Waterson on October 12 this year in a fight with serious title implications. For Jedrzejczyk, it's an opportunity to climb to the top of the rankings and fight for the title now Rose Namajunas is no longer the champion, while Waterson is on one of the best runs of her career.
In Jedrzejczyk's mind, it's hard not to be excited by the move down to 115-pounds now there's a renewed chance at UFC gold, even if she holds no ill will towards Namajunas.
"Rose did such an amazing job in the first round but Jessica Andrade she stick to her plan," Jedrzejczyk said, speaking on the Ariel Helwani MMA Show. "Actually, today I watched her stories of [Andrade's] training. She's fighting very soon, and she was never a striker, but watching her training on this level — it's not so good. She's the champ. She should represent top, top, high world level, but she does not and this Chinese chick is very tough. So I cannot wait to [see] what will happen at the end of August.
"I feel sorry for Rose, she was doing good, but she didn't do her job.. I mean when we're talking about the takedown defense, she didn't do a great job. … I think she's happy she can walk, and she's still alive. And I'm happy for her, this is what I texted her, I messaged her, and I gave her so much respect. Outside the Octagon, outside the gym, we are just humans and we support each other and this is what I'm trying to do. And I was honest with that message, she wrote me back and that was really nice."
Still, while the niceties towards Namajunas are nice to hear, it's Jedrzejczyk's remarks about Andrade's skills that will garner the headlines.
"It's not [impressive]," Jedrzejczyk said. "I know her good side is her wrestling, the takedowns, striking was never her good side. She can throw some good punches, and good combinations, she's very strong, she's always going forward, but I'm not impressed. I'm not impressed."
Jedrzejczyk fought and beat Andrade during her reign as strawweight champion via a dominant decision victory.
–
Comments
comments