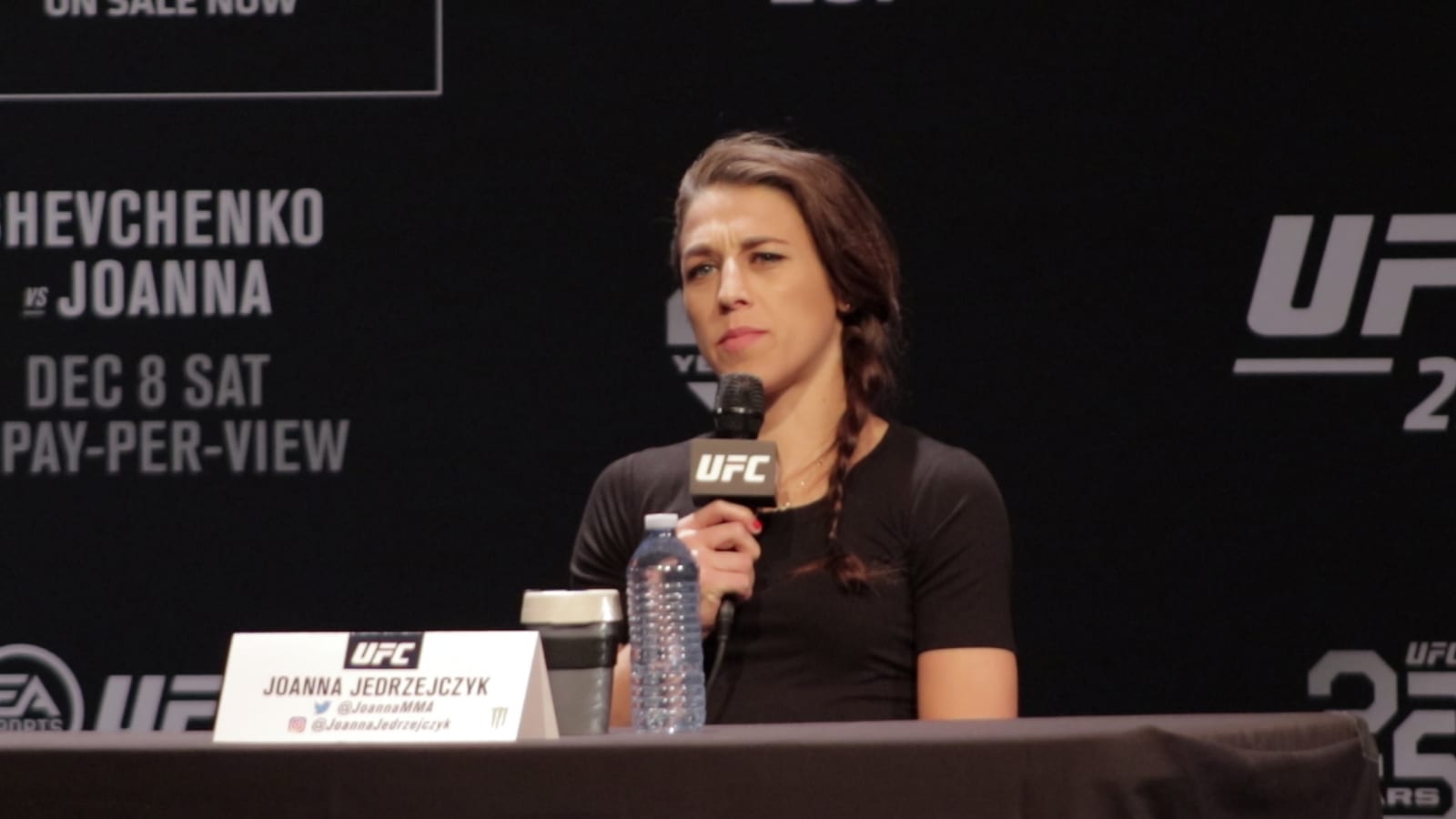 Joanna Jedrzejczyk has never been shy of proclaiming her own greatness, and heading into UFC 231, she feels no different.
The former UFC strawweight champion has the opportunity to become the first female two weight world champion in UFC history come Saturday night with a win over Valentina Shevchenko. In doing so, she would claim the accomplishment that has eluded every other woman on the UFC's roster.
And, in usual Jedrzejczyk fashion, she's predicting nothing but success for herself.
"After my victory on Saturday, I will prove that I am the GOAT of women's MMA," Jedrzejczyk said at a UFC 231 press conference.
Perhaps one of the biggest stories for Jedrzejczyk this week is the lack of her usually brutal weight cut — something she says she's felt has brought a notable difference to her preparation.
"First thing I feel so happy and this camp I realized how difficult it is and how the weight cut and being on a strict diet for so many weeks can impact your body, your brain, and your performance," Jedrzejczyk said. "So this camp was different because I was able to do more.
"Before every camp, I'm like 'quality over quantity.' But actually it was 'quality and quantity' every single day. Because I was eating clean and healthy, but more, I was able to train even harder. So I'm well prepared for this fight."
That being said, harsh weight loss or not, Jedrzejczyk fully intends on putting herself through it again to reclaim 115-pound glory.
"Strawweights, bow down, I'm coming back next year," Jedrzejczyk said. "What I'm hearing, there is a rumor, I'm hearing more Jessica Andrade facing Rose. Rose has only four months left to defend her belt, I don't see another way [around] fighting for this belt. That's it.
"Who else you see? Who else? Who is left?" she continued. "I beat all of them. All of them."
Comments
comments