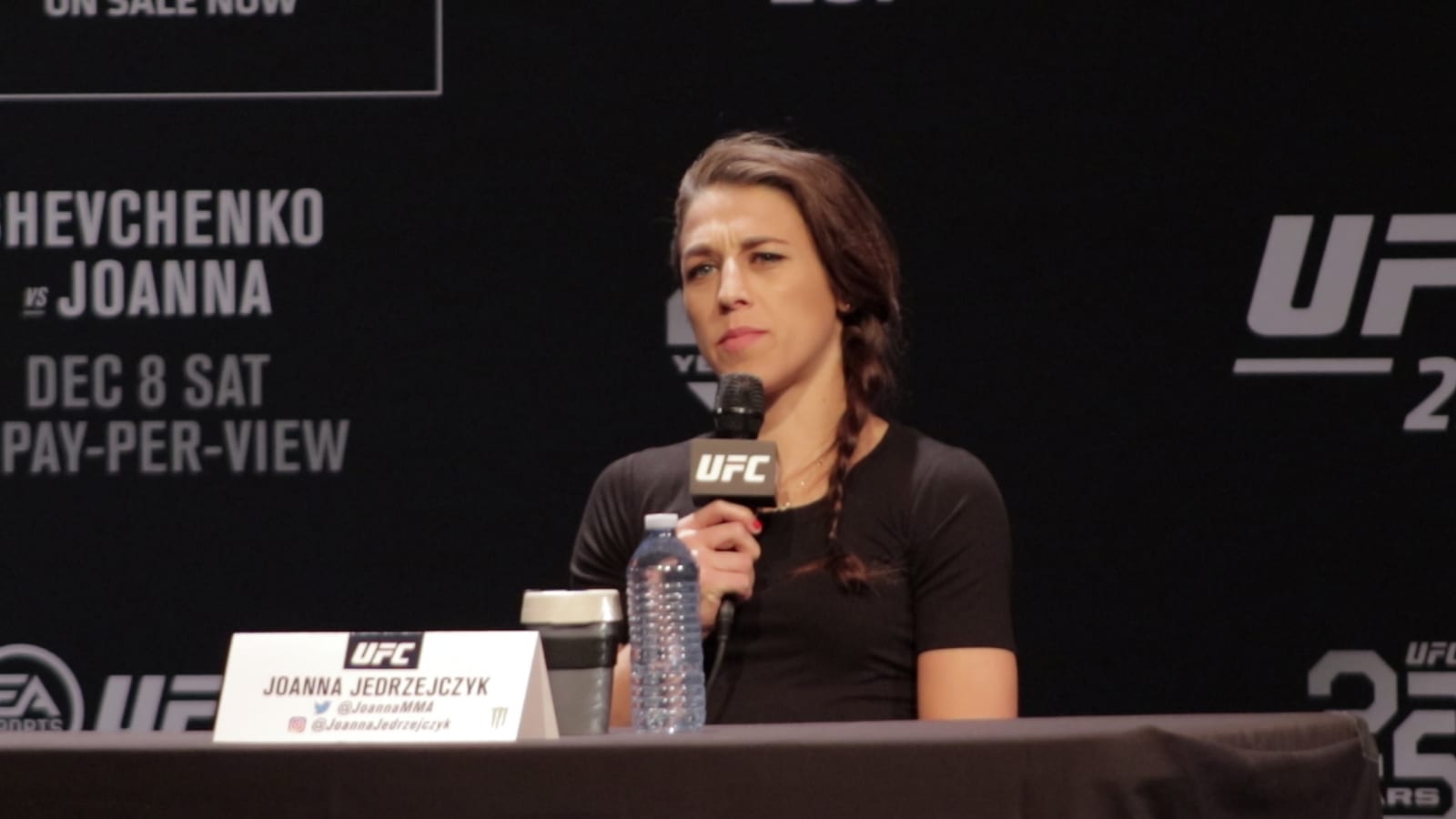 The last time we saw Joanna Jedrzejczyk in a UFC cage she was licking her wounds (and her grotesquely swollen forehead) following defeat in an all-time classic battle with Zhang Weili — and as the Polish former champion plots her return from a near-two year exile from the sport, she is targeting another showdown with her Chinese rival.
The March 2020 world title fight with Zhang topped many lists for the best fight of the year. It was an attritional battle between two of the best female strawweight fighters in history but with both owning a pair of defeats to reigning champ Rose Namajunas, it may appear that there is only room for one of them at the summit of title contention.
"Everyone thinks I'm not in the UFC anymore," Jedrzejczyk said to Kanal Sportowy in her native country, as reported by MMA Fighting and Sport.pl. "I am, I just dropped out of the ranking, because I haven't fought for a dozen or so months, but I'm coming back and fighting [the No. 1 contender]. It will probably be Zhang Weili."
The 34-year-old elaborated on her current situation, saying that the UFC brass had offered her the chance to sit out for the majority of 2022 and await a title shot once the proposed next championship bout between Namajunas and Carla Esparza has come and gone.
But instead, Jedrzejczyk wants to fight.
"I thought it might be Carla Esparza, but [it's] confirmed that she is the next to fight the championship," Jedrzejczyk said. "Somewhere there is [Maria] Rodriguez, who also fights Yan [Xiaonan] in March, and [then it] becomes Zhang Weili. I don't see any other fight. Just going for the belt," she said.
"Dana [White] made me an offer to fight for the championship, but I would have to wait until November-December and I don't want to wait. I want to fight."
It appears that she will get her wish.
Comments
comments