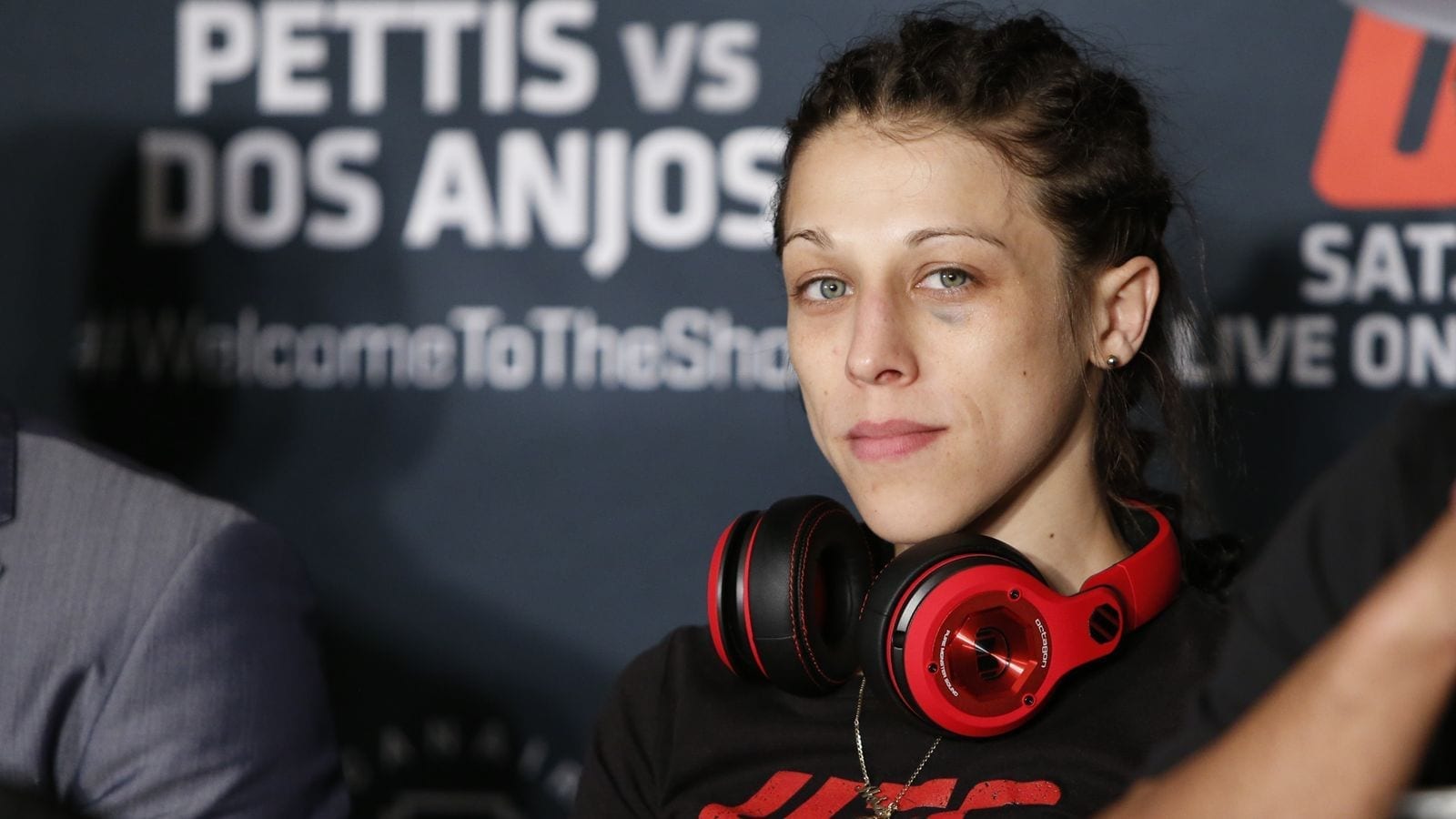 The world of MMA might be full of big personalities who like to proclaim themselves as something special, but UFC strawweight champion Joanna Jedrzejczyk believes she isn't the same as all the rest.
Namely, she believes that the moment she says she wants to achieve or do something, it is entirely on her to prove that she can do so — and that's where her famed work ethic comes into play.
"I don't talk bullshit, when I say something, I will make sure that I will make it happen," Jedrzejczyk said at the UFC 211 media day. "Otherwise I could put myself in shame. That's the thing, I work hard and I let my work talk to the people. They can say whatever they want before the fights, but just til the end of the fight, you know? [In] the end, we step into the octagon, because then it's about who is [the] better athlete."
So, if Jedrzejczyk's attitude enforces her to actively prove any statement she makes correct, what exactly can we expect from the 115-pound queen in the near future? Well, following the UFC's recent announcement of a new women's flyweight division, the second ever two weight champion.
"I'm very open to 125-pound division," Jedrzejczyk said. "I'm very open to go there. This year I want to be focused on my UFC strawweight bout. I'm about to defend my title for the fifth time with Jessica [Andrade] this Saturday in Dallas, and I'm happy to do this one more time this year, maybe two times but I don't know how I'll feel, the camp was long.
"This is what I said a year ago, that I would like to become the first UFC female fighter with two belts in different divisions, so definitely it's my goal. I like to challenge myself, and it's going to be one of the toughest and biggest challenges in my life, so why not?"
"Next year probably, I will make this decision and maybe this transition to 125 division.
—
Comments
comments