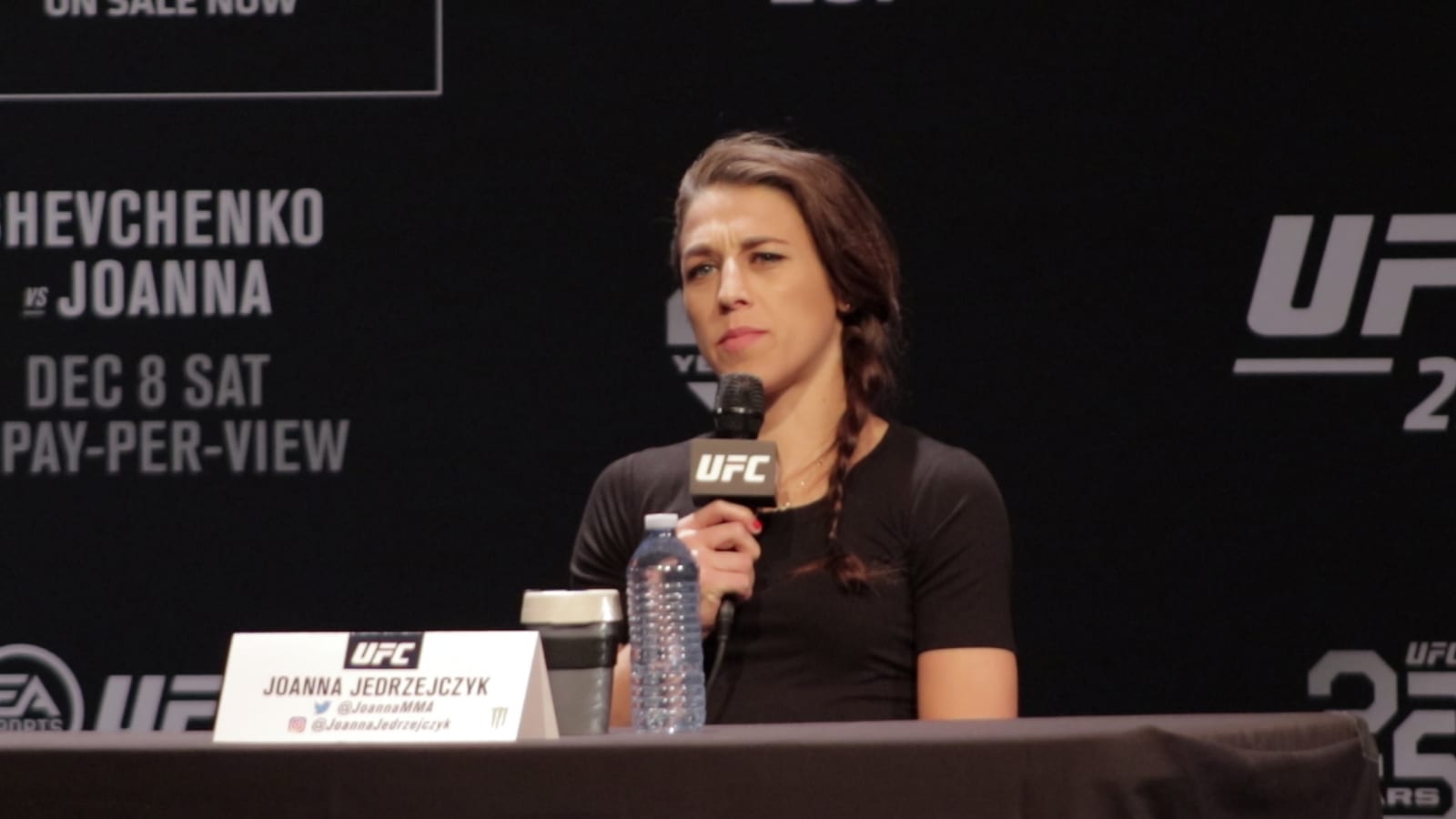 Former UFC champ Joanna Jedrzejczyk was once firmly on top of the pile in the women's game but in the 19 months she has been away from mixed martial arts, she says that her absence will come to an end only under the right circumstances.
The Pole hasn't fought since the pre-pandemic times (at least from the perspective of when restrictions were introduced) when she was defeated by split decision by Zhang Weili — but with the Chinese fighter and Rose Namajunas set to rematch early next month, Jedrzejczyk says she is waiting patiently on the sidelines.
But a return, she says, is dependent on the offer she receives.
"There are so many fights but stupid fights," she said on The MMA Hour, via MMA Fighting. "But I'm waiting for Rose and Weili. The winner or I can take even the second place. I just want to put on big fights. Dana [White] knows. Dana is a businessman but Mick, he has a different job and he has to make his own money. I bet he makes money out of making fights. But we have a different agreement with Dana and Dana always backs it up.
"I remember what the UFC told me after the fight that I can take as much time as I can and I will be back to the top fighting the best. So I'm guessing the champion or the No. 1 [contender]. That's it."
Jedrzejczyk added that she feels her success in the sport, where she remains a huge star in her homeland and in various other territories, should be represented in her paycheck when she does come back.
"I feel like I deserve a bigger piece of the cake," Jedrzejczyk stated. "I don't see myself fighting out of the UFC but there are people who are interested in having me, putting big money on the table. It's big. I'm a UFC soldier.
"I feel like I sell the pay-per-views but I don't get any points anymore. But I'm not complaining. I'm not the champ anymore but I feel like I deserve a little bit more. I will discuss this at the table with Dana, with the matchmakers, I feel good. I want to be back to the UFC octagon soon."
Comments
comments