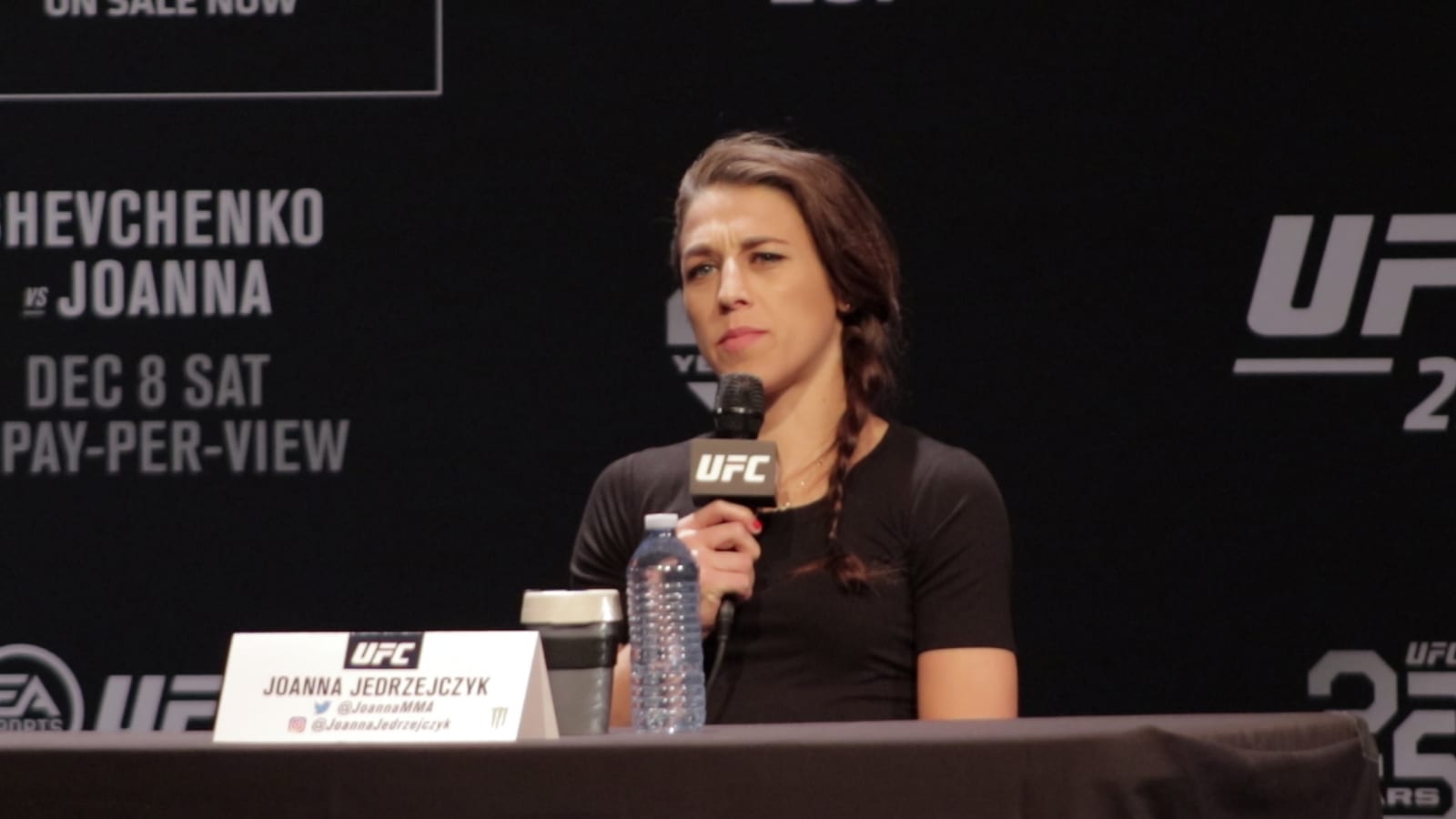 Joanna Jedrzejczyk believes American Top Team honcho Dan Lambert's newly implemented rule of no trash talk at the gym isn't going far enough, and the gym founder should tell teammate Colby Covington not to return.
Covington has famously taken great enjoyment out of insulting his fellow ATT goers, including Jedrzejczyk herself, Jorge Masvidal and Dustin Poirier. For Jedrzejczyk, the paste can't be put back in the tube, and Covington has too much to answer for.
"He wants this exposure," Jedrzejczyk said, speaking to ESPN's Ariel Helwani. "He needs this attention, you know, because he has nothing to offer to the world. He's a great athlete, such a hard worker, but that [his shtick] isn't him, someone is writing it for him, and I know who does it. I feel sorry for him that he needs to jump on me, Jorge, Dustin Poirier — we are such hard workers, very talented people, we are real warriors — and he's trying to [take] advantage of us. I don't want to comment on that."
Earlier this week, Lambert went public with his intention of stopping members of ATT talking negatively about each other if they had no scheduled date to meet in the Octagon.
"Unless you have a bout agreement to fight someone, in which case there obviously needs to be some promotion, there's a gag order on talking about people at the gym," Lambert said this week to MMAFighting. "If that's something a fighter chooses they need to do, then they have to go train somewhere else."
Jedrzejczyk says it's too little too late.
"I think Dan Lambert should kick him out," Jedrzejczyk said. "He's putting this place in shame. For me, the gym is like a Mecca. When you were recording the stuff with Colby Covington, he was bringing some dirty Dianas to the gym. Ugly girls. And he's saying I'm this or that? Come on, man. I don't want to talk about this guy."
Comments
comments