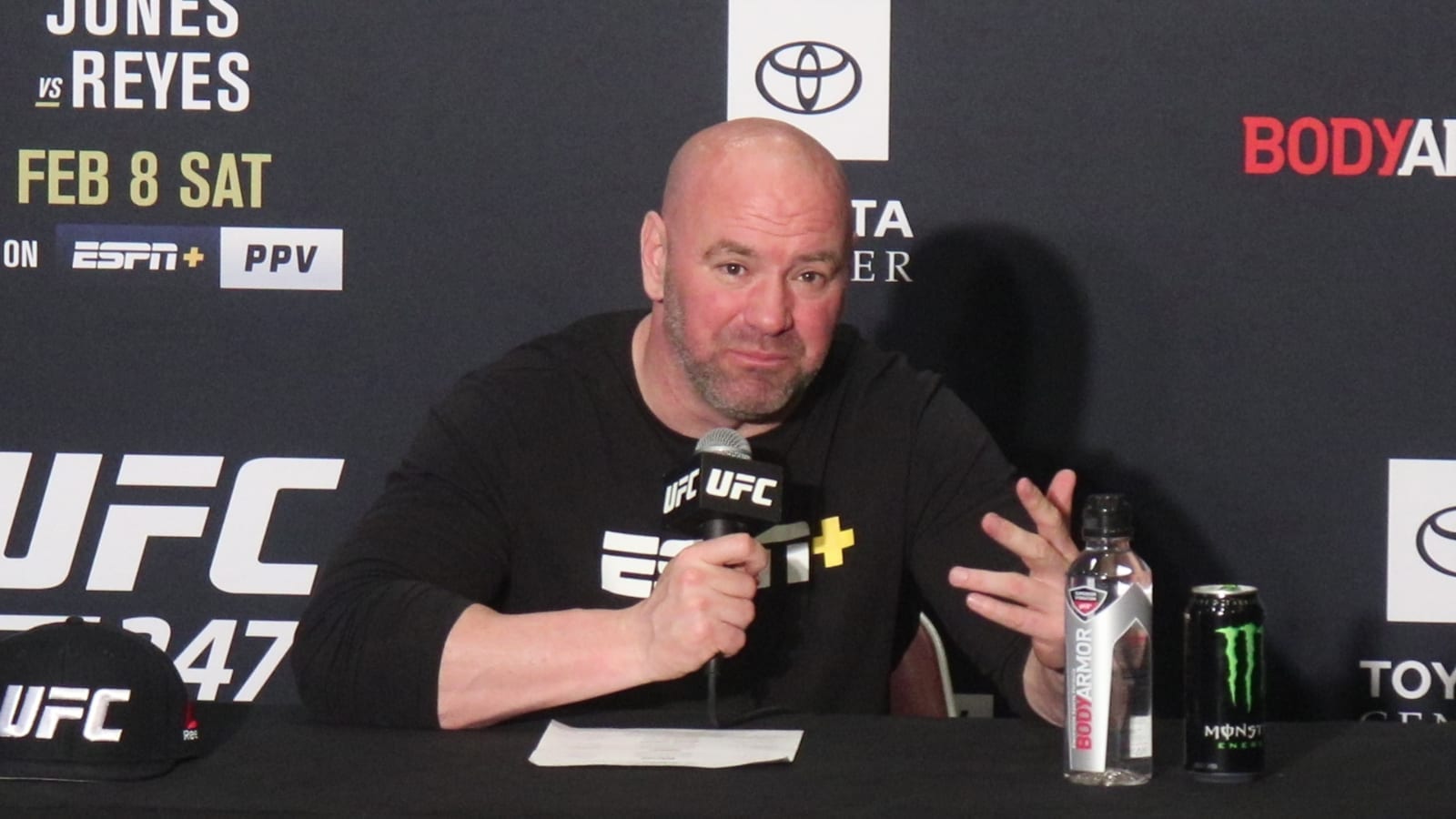 Dana White's determination to get his business to normal as quickly as possible in wake of the coronavirus is well known at this point, but it seems the UFC president is personally ready to get back to regular life as well.
Currently, White is staying at home in self-isolation after the State of Nevada has been shut down by its governor Steve Sisolak, with all non-essential businesses ordered to close. But, while he's content to abide by the rules for now, White admits it's not going to be long before he's ready to get back outside again.
"[Sisolak] was one of the first ones to [order a shutdown] and he's done a great job," White said, speaking to Kevin Iole of Yahoo Sports on Instagram Live. "A lot of places aren't shutting down til today, tomorrow and things like that, but after you've been in your house for two weeks, it gets to the point where it's like, well, how long are we gonna stay in our houses? Are we gonna stay in our houses for months?
"I mean, you know, I'm trying to figure out how this fight can happen, how to find solutions to these problems. And how to get progress moving forward? I just, I'm not gonna stay in my house forever, you know what I mean? I'm not gonna stay in forever."
This, White says, is in spite of the health risks he potentially faces if the coronavirus pandemic hasn't slowed.
"You know, I've got a pretty good run," White said. "If the coronavirus is what's going to take me out, then so be it. Listen, there's one thing that is guaranteed we are all going to die. That's guaranteed. How? We don't know, but you know, there's tons of people dying of heart disease, car accidents, the flu and all these other things. If this is what's going to get me, it's going to get me."
White is currently working to hold UFC 249, headlined by Khabib Nurmagomedov vs. Tony Ferguson, as normal.
Comments
comments