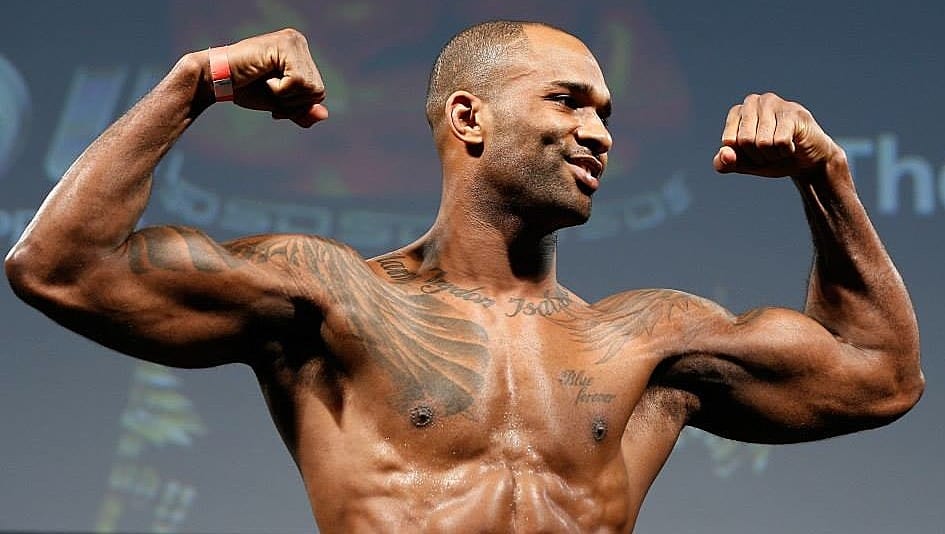 Jimi Manuwa's stunning first round walk-off knock out of Corey Anderson at UFC London last weekend looks to have finally inserted a new name to the list of top contenders in the UFC's light heavyweight division.
Londoner Manuwa called for a match with the winner of the upcoming Daniel Cormier vs. Anthony Johnson title match in April but says, for the time being at least, he has no interest in a bout with the returning Jon Jones. The former champion is due to return from USADA suspension this summer and there is currently a debate afoot in mixed martial arts circles as to whether Jones, arguably the greatest light heavyweight of all time, deserves a title shot upon his return or if a bout with a fellow top contender — say Jimi Manuwa — makes more sense.
While a win over Jones would guarantee a title shot for whoever was to claim it, Manuwa says that he is currently focused on ensuring he is next in line for a title bout once a winner emerges between Cormier and Johnson.
"I'm not interested in Jon Jones. Jon Jones takes steroids and he's been banned for steroids," Manuwa said to the media at the post fight press conference. "Before, I was a big fan of Jon Jones, the things he's done in the Octagon and everything but he's been suspended for a year or something and he's had issues before.
"He's a great fighter and great respect for him, but he's been done for steroids and that taints everything that he's done. So I'm not really interested. When he comes back, I'll fight him no problem but I'm focused on the belt right now and that's going to be the winner out of DC and 'Rumble' Johnson.
"Like I said, one shot, one kill. Me and 'Rumble' Johnson are two of the hardest hitters in the division, if he comes through DC, that would make for a spectacular fight. I see me and DC having a spectacular fight as well. He's a great champio",  he said. "Let's see what happens with them two and we'll see where we go from there."
Comments
comments