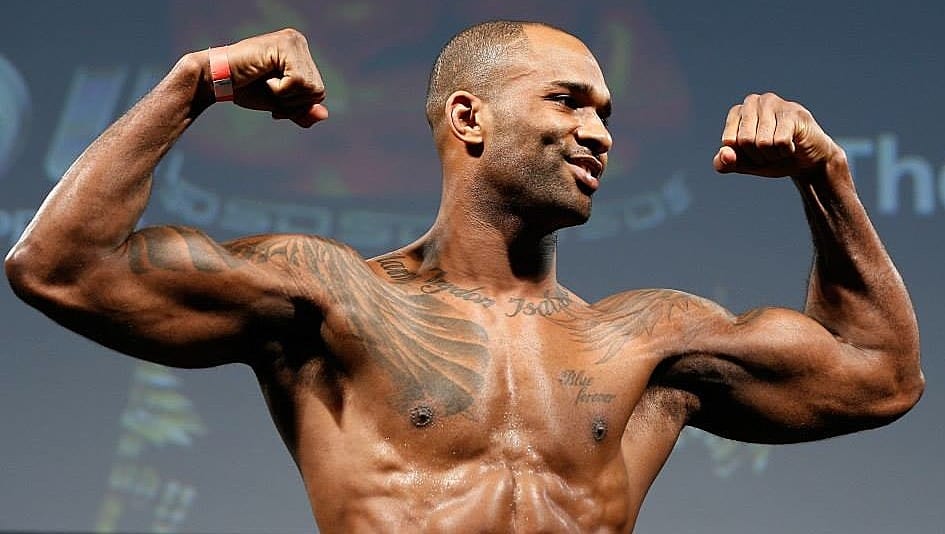 At one point over the past week, it looked as it Jimi Manuwa was set to meet UFC light heavyweight champion Daniel Cormier for the 205-pound title this Summer.
While it had seemed as if Jon Jones was leaning towards taking a tune-up fight after a prolonged period away from the cage, recent reports have emerged suggesting the former champion would instead immediately meet Cormier upon his return. The UFC have stated they're waiting for Jones to make a decision on how he would like to approach his first fight back.
According to Manuwa, that doesn't quite make sense.
"I don't see why it should be up to Jon Jones whether he's ready or not," Manuwa said, speaking with Fox Sports. "I think if Cormier is ready and I'm ready, why wait for Jon Jones? I think Alex [Gustafsson] is going to beat [Glover] Teixeira and then put Jones against Alex. Let Alex have Jon Jones, I'll fight Cormier."
And, while most have the Englishman as the (currently hypothetical) underdog against the champion, Manuwa believes his striking puts him ahead of any threat Cormier has to offer.
"I finish him every time. A striker knows what's what. I finish him every time. Right now, there's no doubt. I don't have any doubts, I will knock him out," Manuwa said. "I used to like this little chubby guy, who was picking up everybody and slamming them. Now he's in my division and he's got the belt. I want the belt. That's why I started this sport. It's nothing personal, it's just business and business is cut throat. One more thing — he won't make it out of round two."
Comments
comments