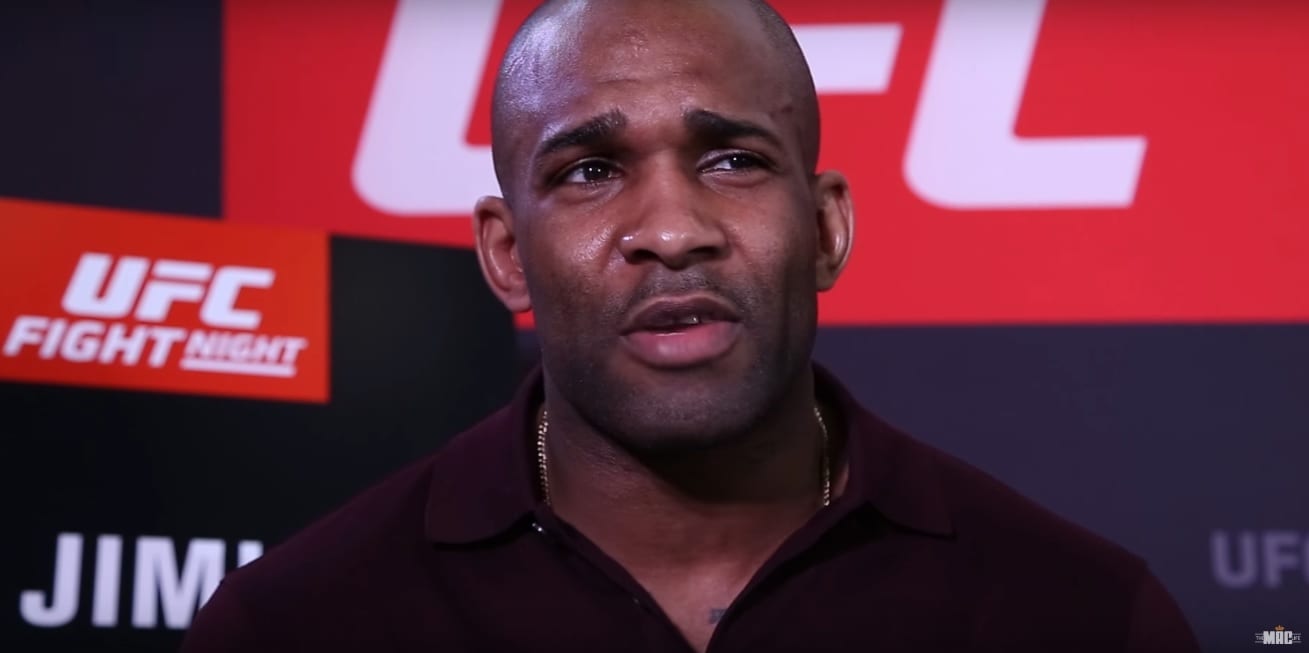 For what was once the UFC's marquee division, the 205-pound fold has looked a little threadbare in recent times.
Anthony Johnson's recent retirement has robbed the light heavyweight division of a top contender, leaving champion Daniel Cormier, Jon Jones, Alexander Gustafsson and Glover Teixera as four of the more dominant names on the roster. With each of those fighters set to face each other in the coming months (Cormier vs. Jones at UFC 114 in July, Teixera vs. Gustafsson at UFC Fight Night 109 in a couple of weeks) it will leave considerable room for another contender to step up to the mark — and it was presumed by most that England's Jimi Manuwa was that man.
Manuwa, fresh off two knockout wins over Ovince St. Preux and Corey Anderson, appeared on the verge of a title shot against Cormier but the UFC opted instead to place Jon Jones opposite the champion upon his return from suspension this summer and that has left the 37-year-old Manuwa unsure as to his standing in the division. So much so, in fact, that he is considering a move to either middleweight or heavyweight to begin a fresh run at UFC gold.
Speaking to Champions.co, the London-based knockout artist said: "I need to move forward now, but there's only Gus, Teixeira, Jones or DC, and they are all fighting each other.
"We will have to see how everything plays out and that … I asked for Shogun, but he said no because he's injured or something until September," Manuwa explained. "There is literally just no one for me to fight. We're just going to have to see, you know.  don't want to wait around right now. I'm in my prime, and I've got momentum with my last two wins. I don't want to wait. I've been thinking about going up or going down. Right now I'm at 104kg, so I can go up, or I can go down. All options are open. I'm just working hard and staying ready."
Dana White has implied that he will attempt to book Manuwa for a fight on the same UFC 114 card which will feature the rematch between Cormier and Jones to provide ample back-up should either fighter fall off the card, though it really speaks to White's previous comments that he doesn't trust Jones to headline a card given the high profile troubles he has experienced outside of the cage in recent times.
For Manuwa, though, a hard reset of his career by moving division's doesn't seem like the most robust career move at this point. The winner of Gustafsson vs. Teixeira would be seen as a good match-up for Manuwa to determine the next shot at the winner of the UFC 114 title fight, should the Brit have the patience to wait and see how the cards fall.
Comments
comments